One4Life ClickTight Premium


Like What You See?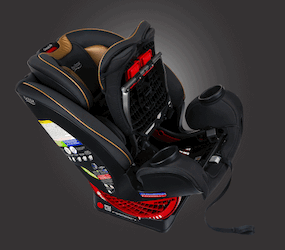 Install with Confidence, Every Time.
You'll know it's right in 3 easy steps:
1. Pinch to open.
2. Thread & buckle.
3. Click it closed!
Energy-absorbing shell and foam-lined headrest surround your child's head, neck & torso.
Reinforces the seat structure to help
keep it sturdy and stabilized.
More to Love!
9-Position Recline
Find the most comfortable fit for your child and the best fit for your vehicle.
Quick-Adjust Headrest & Harness
Move together with one hand to create the proper fit as your child grows!