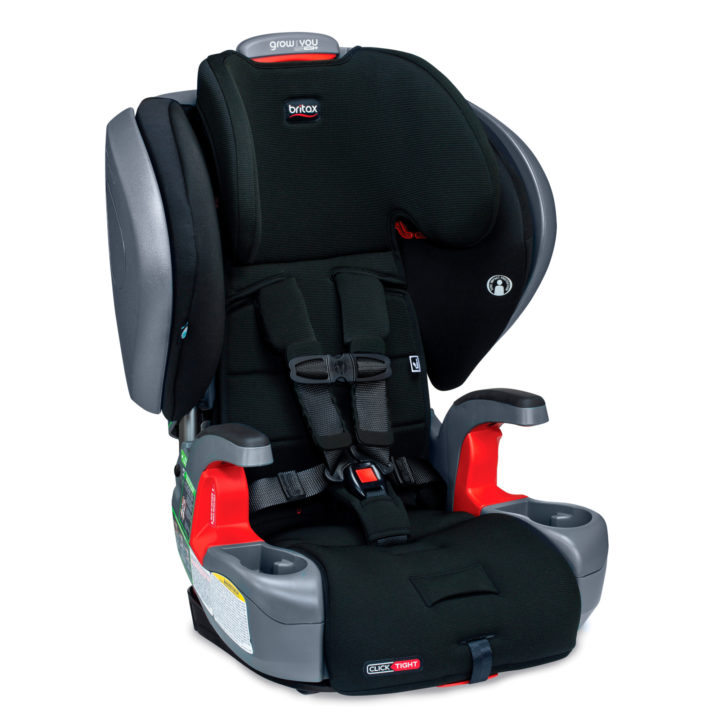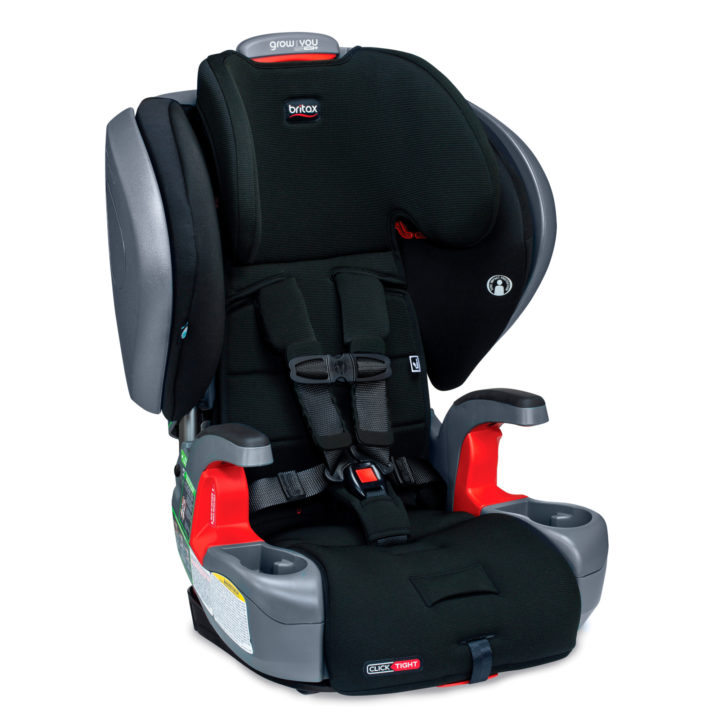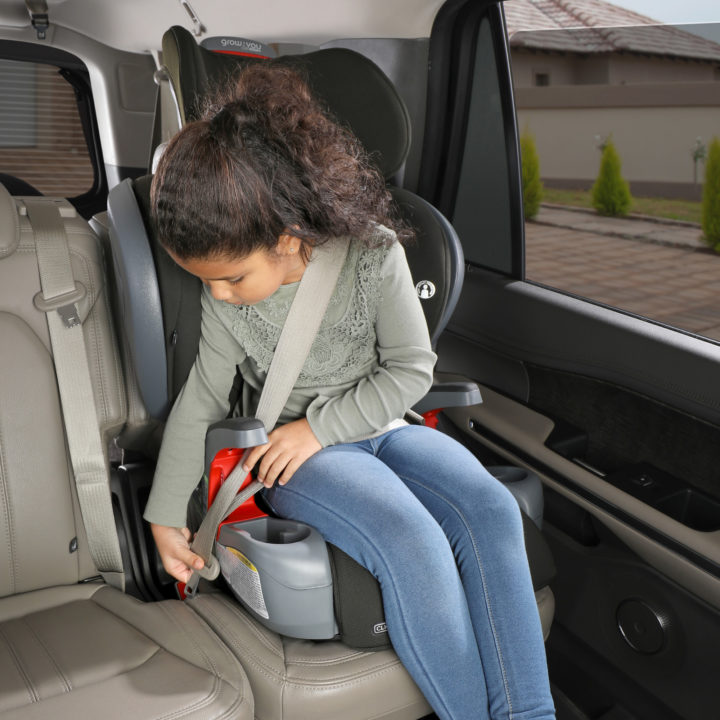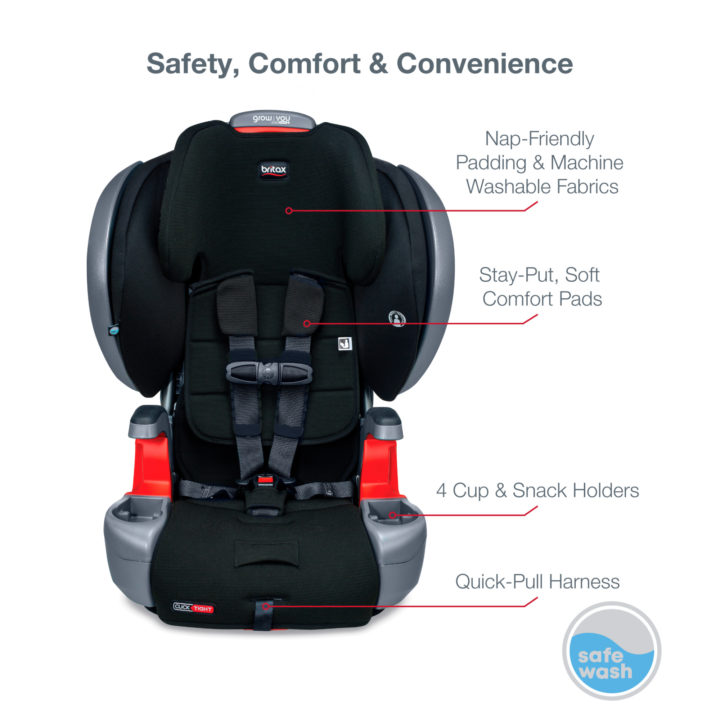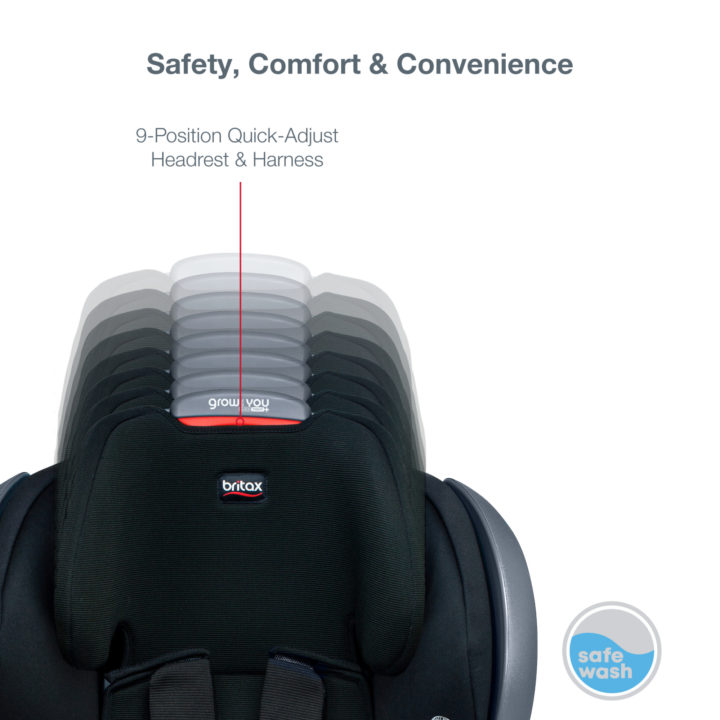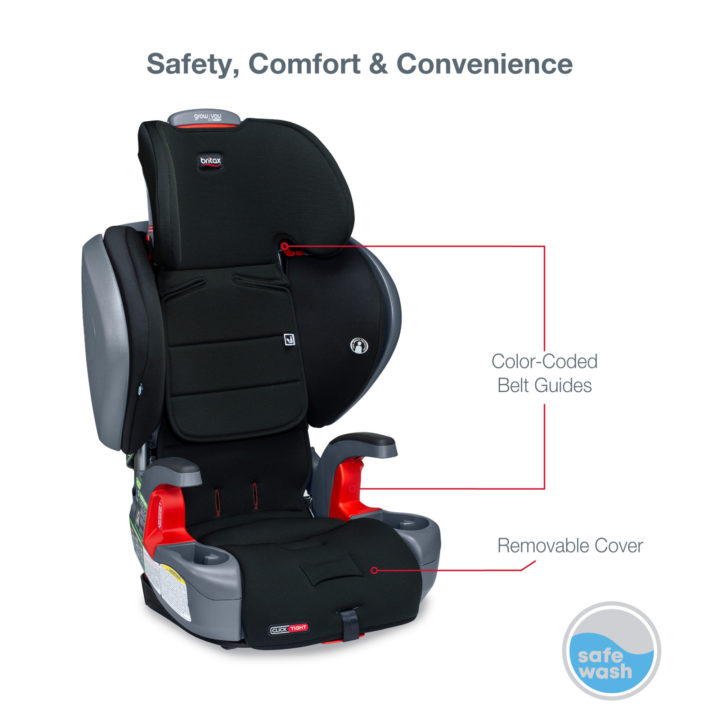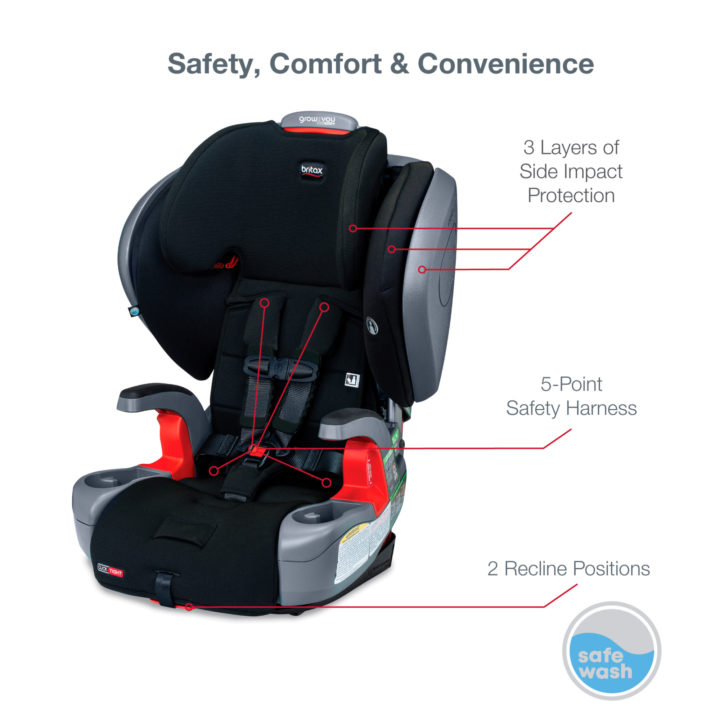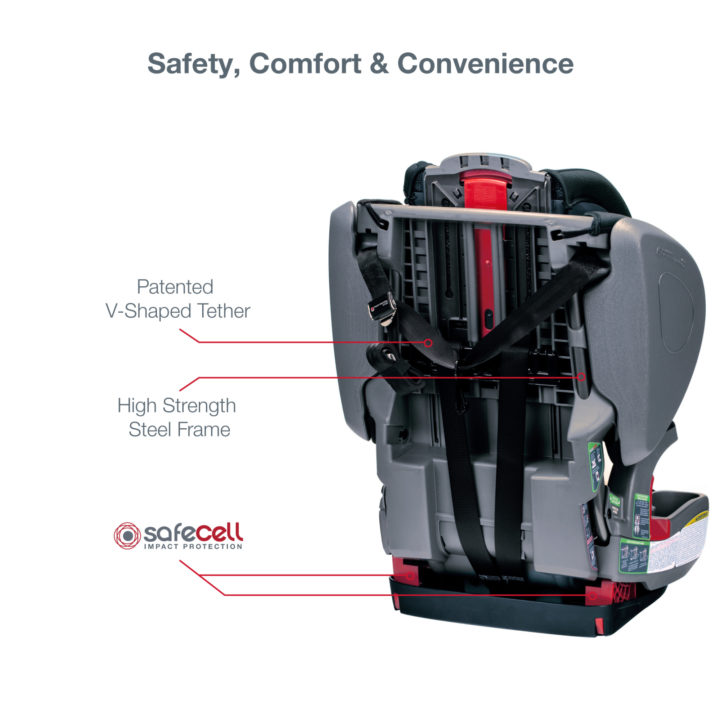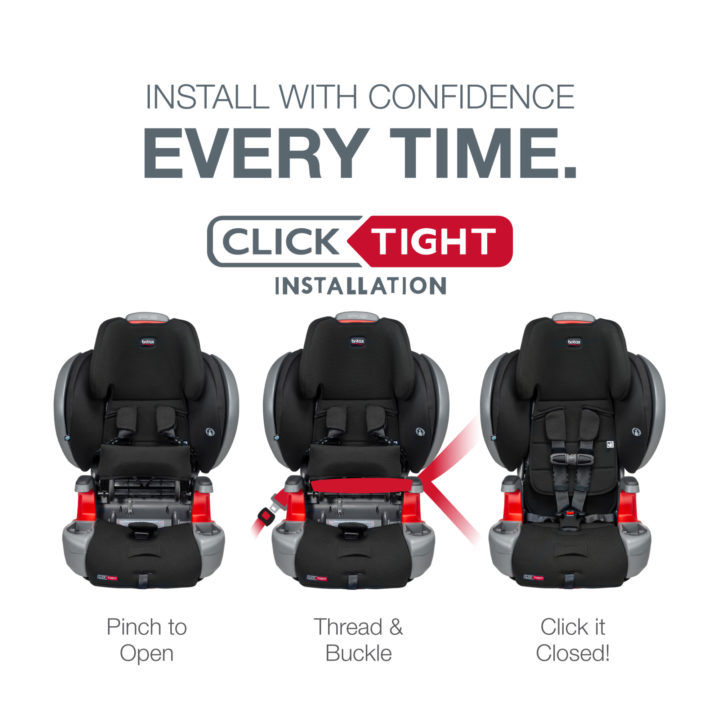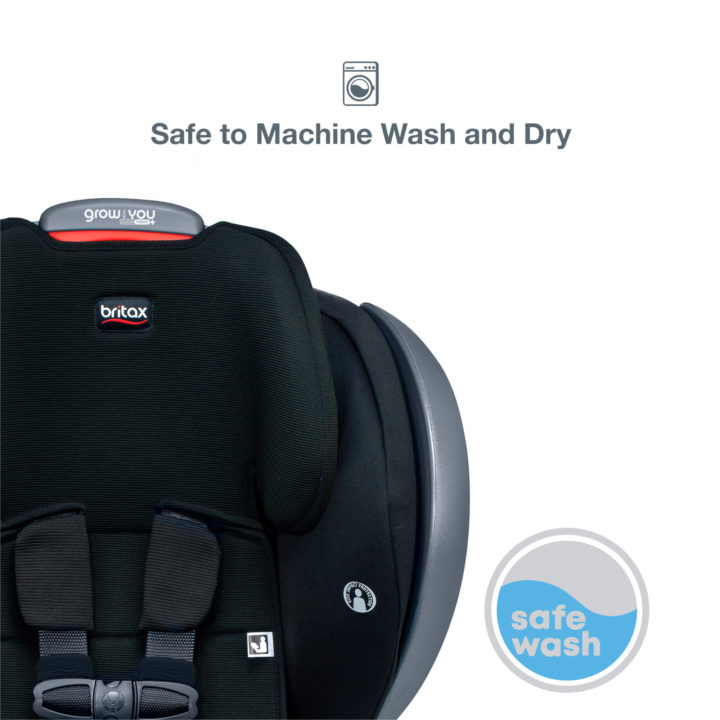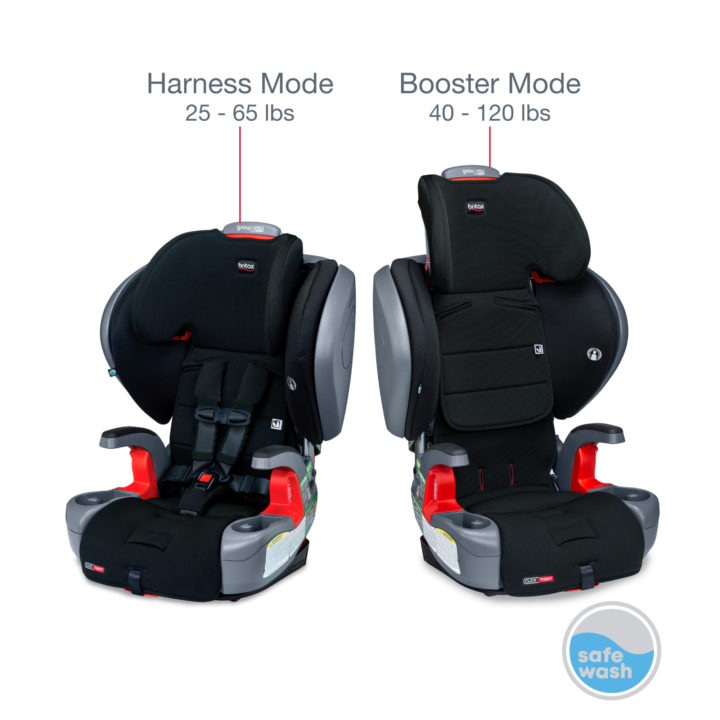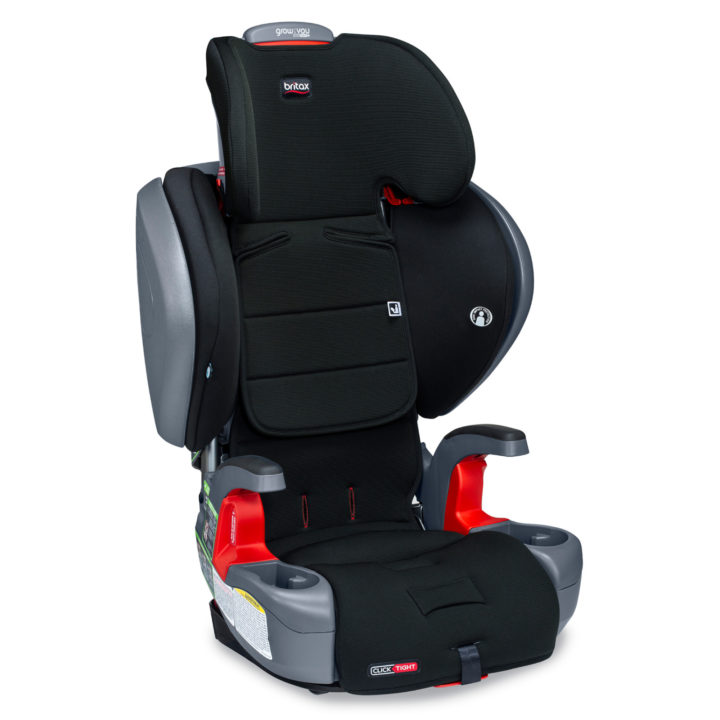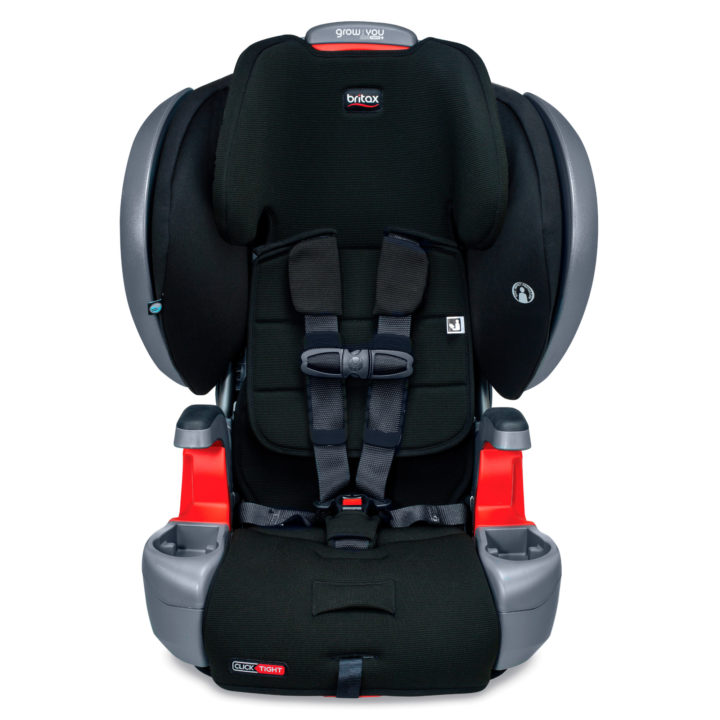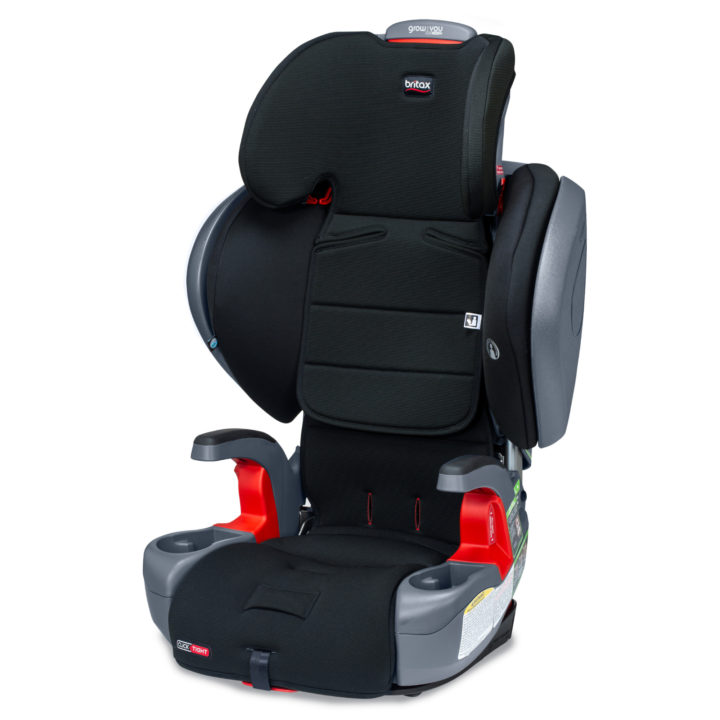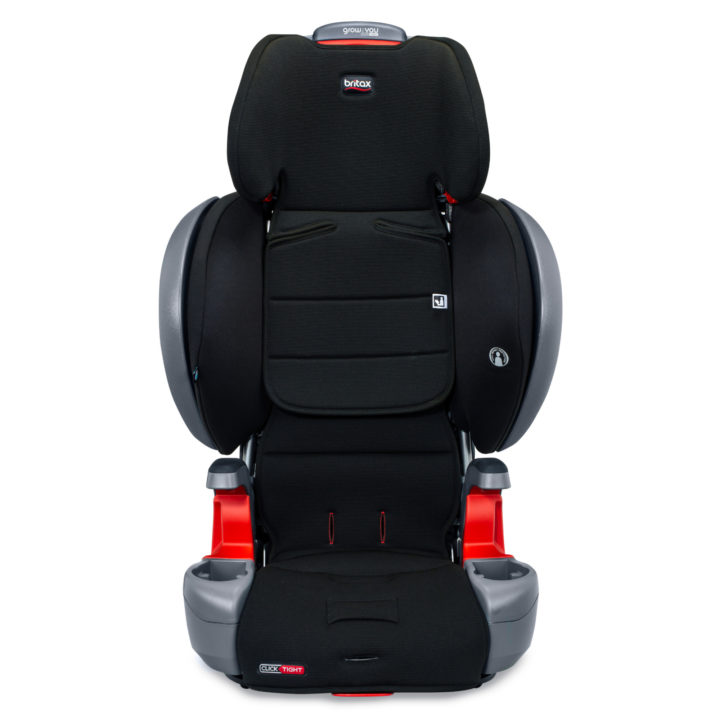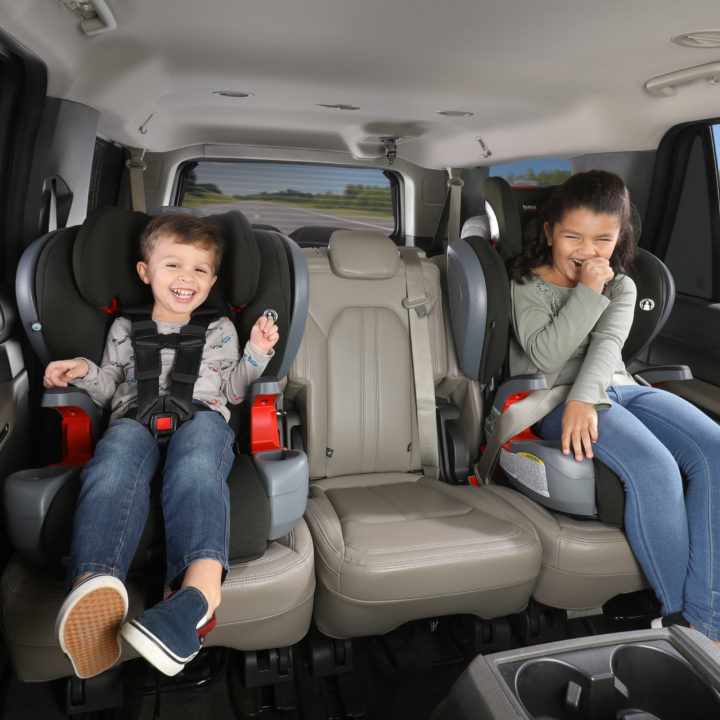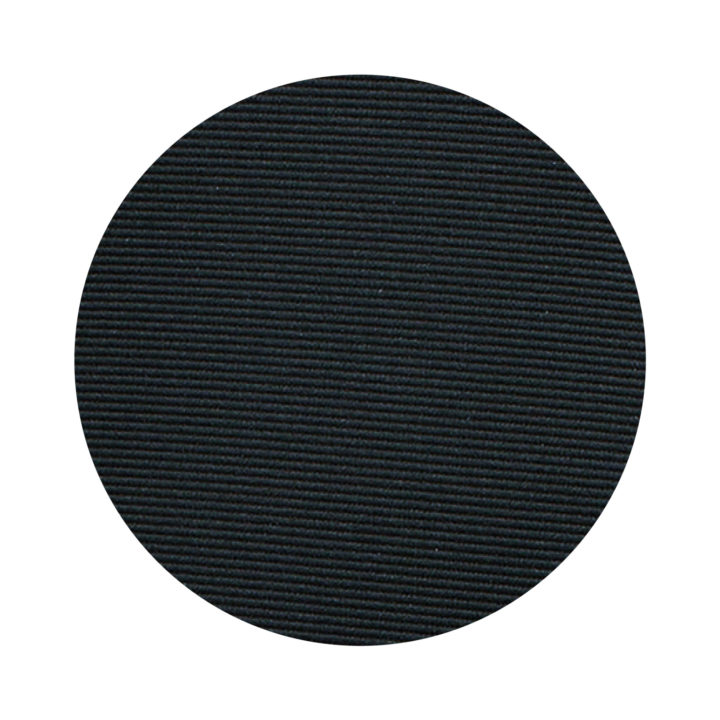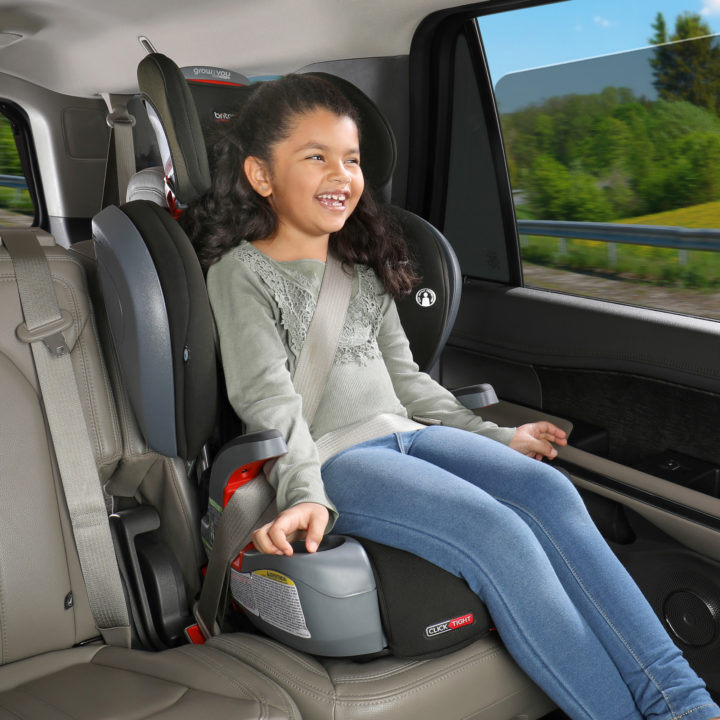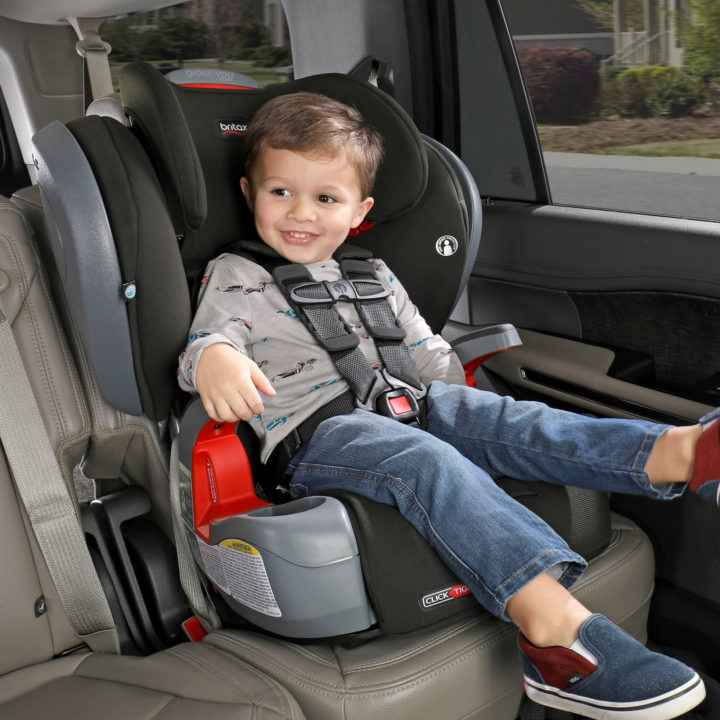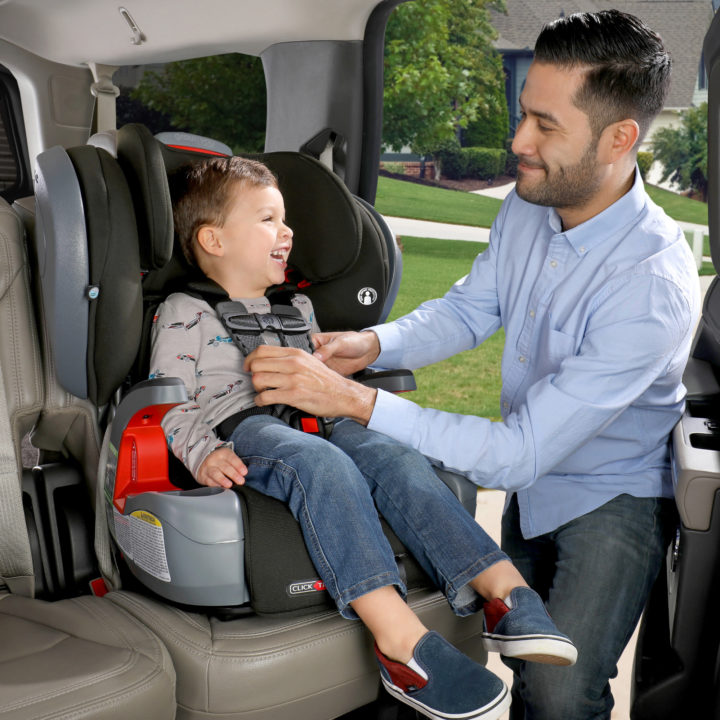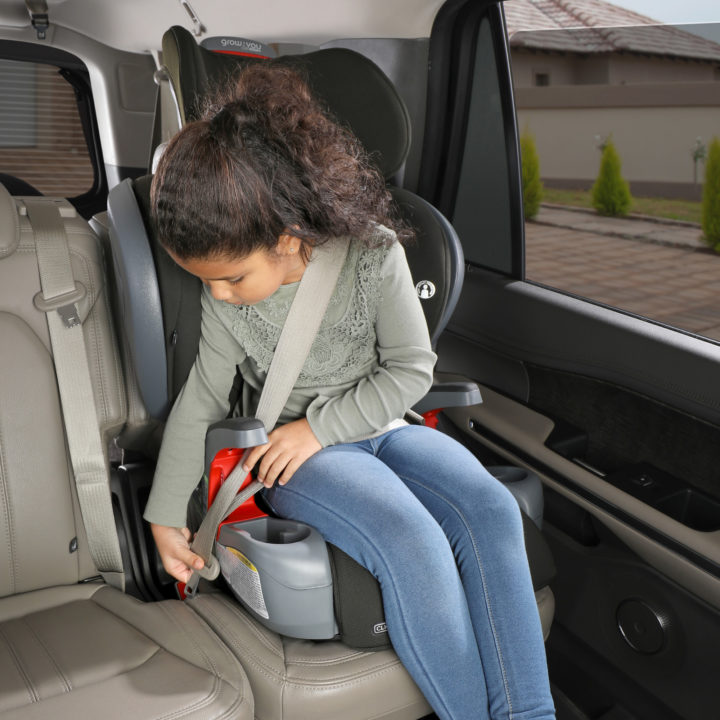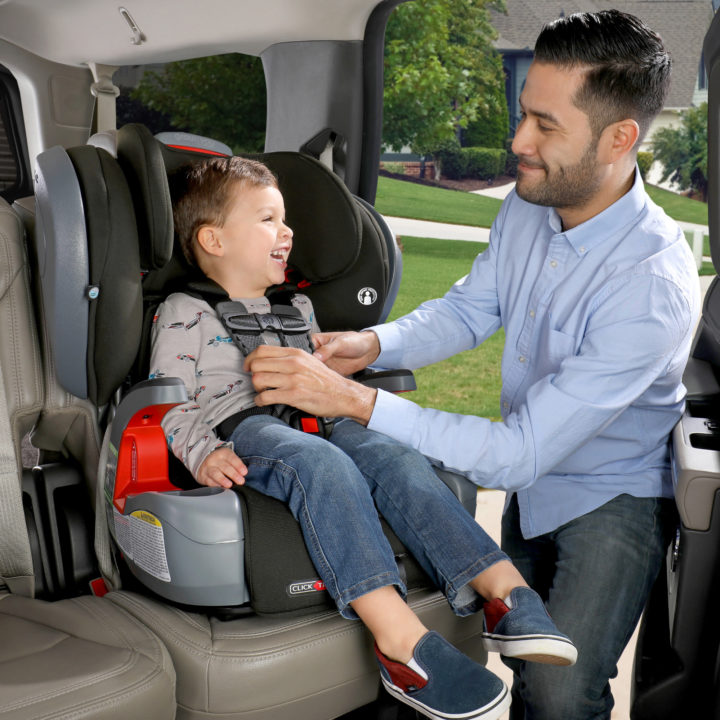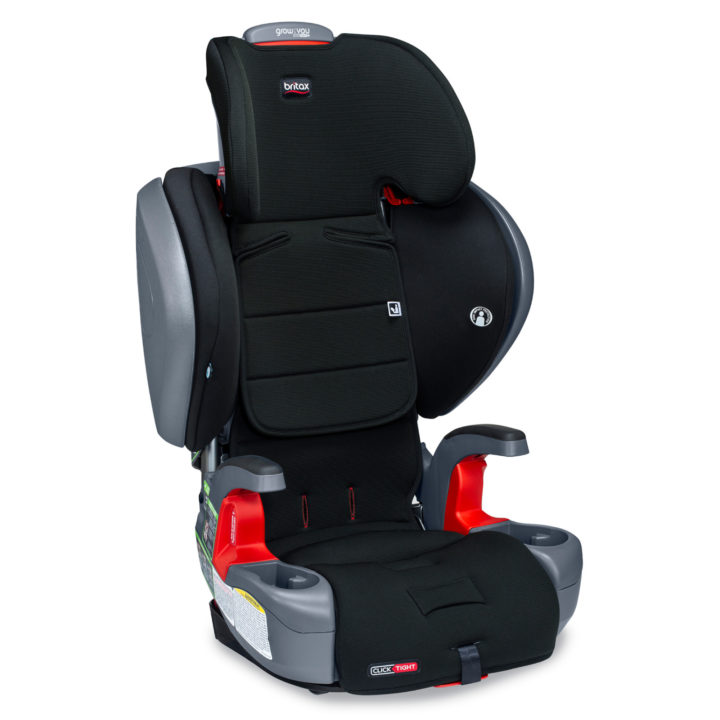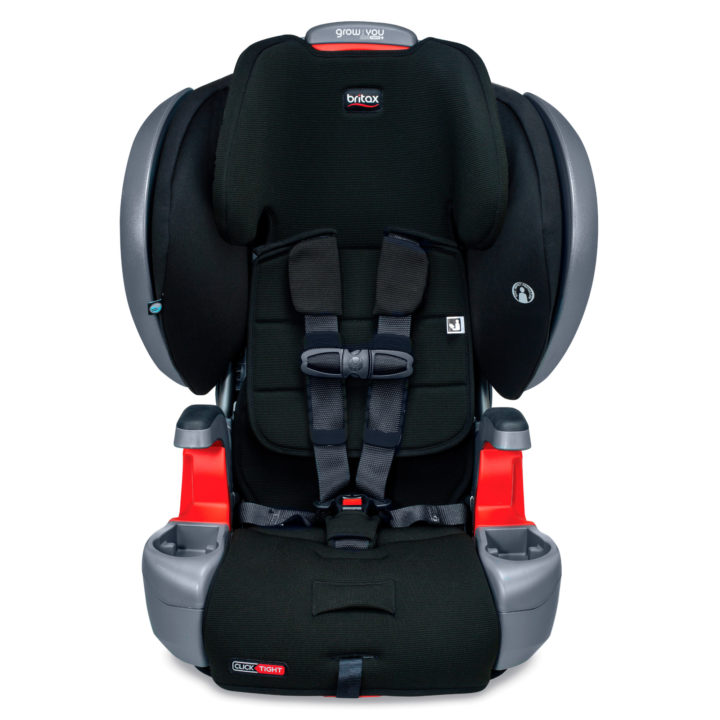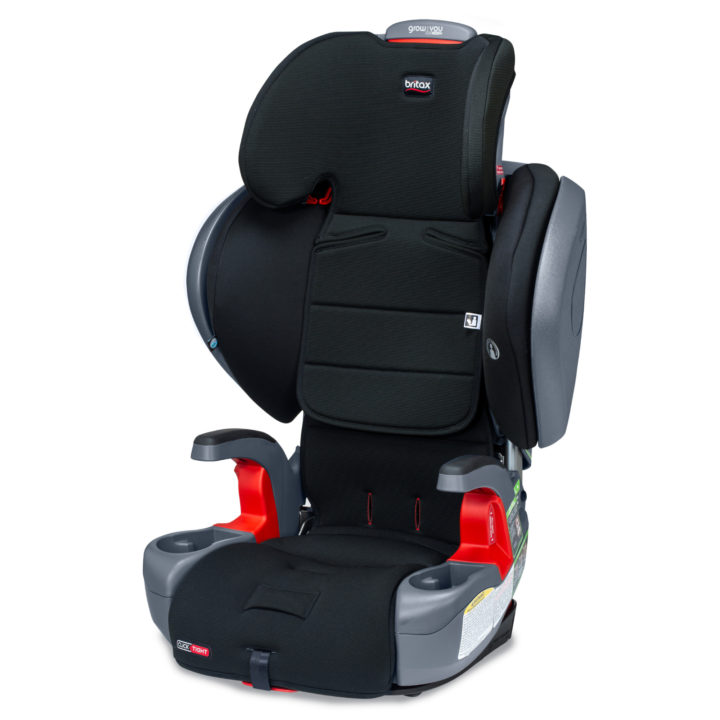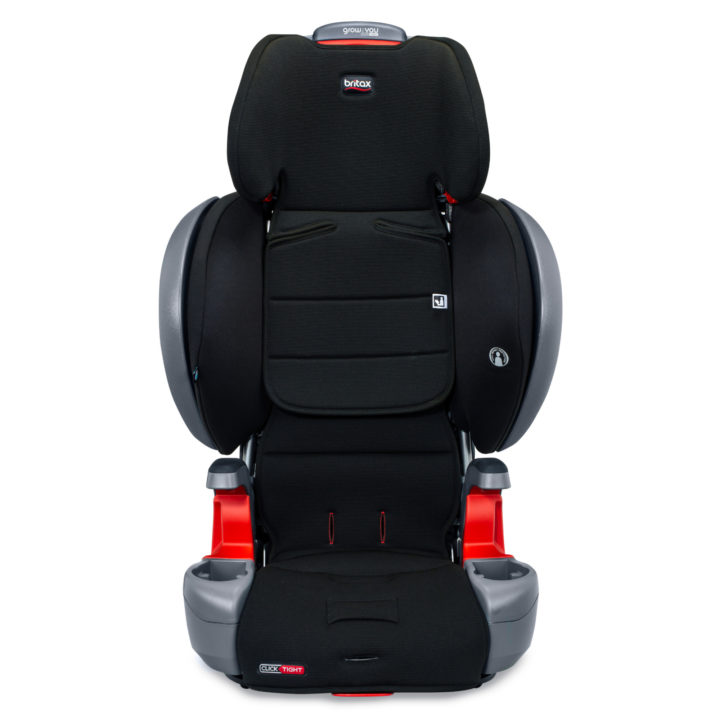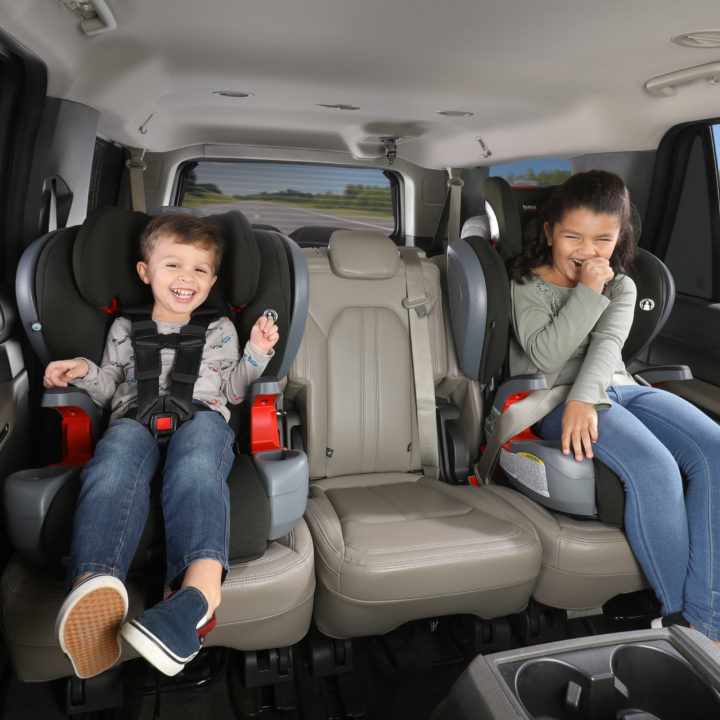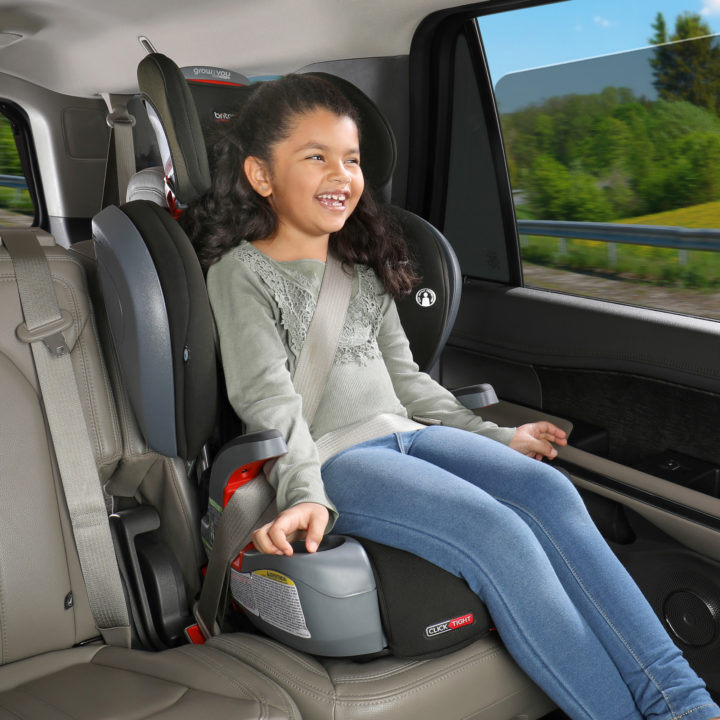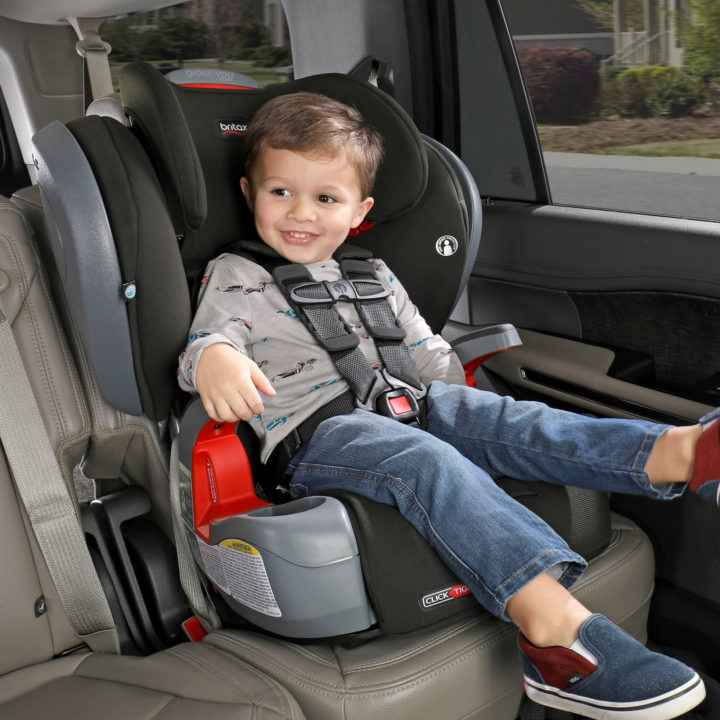 Grow With You ClickTight Plus Harness-2-Booster Car Seat
Extended 5-point harness safety, easily transitions into a belt-positioning booster as your toddler grows into a big kid. Features SafeWash High Performance Fabric.
ClickTight Installation
Install Confidently, You know it's right in just 3 easy steps: open, buckle, close
Patented SafeCell Technology
Acts as a crumple zone, absorbing crash energy to help keep it away from your little one
3 Layers of Side Impact Protection
Energy-absorbing shell and foam-lined headrest protect your child's head, neck, and torso
Available with High-Performance Fabrics
Available with High-Performance Fabrics
Naturally safe to machine wash & dry
Expiration: 9 Years
Warranty: 1 Year Limited Warranty
The Britax Grow With You ClickTight Plus harness-2-booster car seat grows with your child from toddler to big kid. The SafeWash cover is soft to the touch and safe to machine wash, with a knit construction that's naturally flame retardant. Install confidently, every time. With ClickTight, you know it's right in 3 easy steps: open, buckle, close. 3 layers of side impact protection surround the head, neck & torso. SafeCell Technology acts as a crumple zone to help absorb crash energy. Quickly adjust the 9-position harness & headrest using just one hand for the proper fit as your child grows. Once they're ready to use the seat belt, the 5-point harness tucks away, transitioning to a belt-positioning booster. Color-coded guides help you and your child route the seat belt through the right paths. With arm rests, cup holders and harness comfort pads, even big kids enjoy the ride.
Product Specs
Child Weight 25-120 lbs
Product Dimensions 21" x 23" x 25"
Seat Area Depth/Width 15" / 12"
Shoulder Width 12"
Harness Slot Heights 12" - 20"
Buckle Strap Depths 7" - 9"
Forward-facing Harnessed Weight 25-65 lbs
Forward-facing Harnessed Height 34" - 49"
Belt Positioning Booster Weight 40-120 lbs
Belt Positioning Booster Height 44" - 63"
Recommendation – Britax strongly recommends that children should be secured with a harness system until they exceed the weight or height limits specified