Clicktight Installation System
ClickTight Installation - Harness-2-Boosters
WHAT
ClickTight is as easy buckling a seat belt, so everyone can install with confidence in just three simple steps.

WHERE
ClickTight Release: Located in the lower back area of the car seat, the ClickTight release has two buttons that you squeeze to open the car seat panel.
ClickTight Tensioning Mechanism: The steel lining in the inside of the car seat panel joins with steel plates to tension and lock the seat belt at the same time.
WHY
Almost 50% of all car seats are installed incorrectly. An improperly installed car seat can leave your child vulnerable to injury in the event of a crash, so we worked to develop our revolutionary ClickTight Installation System.

LATCH has weight limits. Often with harness-2-booster seats, children can use the 5-point harness system into higher weight capacities. This is great because, according to the AAP, your child should ride in a 5-point harness for as long as possible. The downside is that installing your car seat using the lower anchor (LATCH) system has limitations as your child gets bigger.

HOW
FORWARD-FACING
Step 1. Squeeze to Open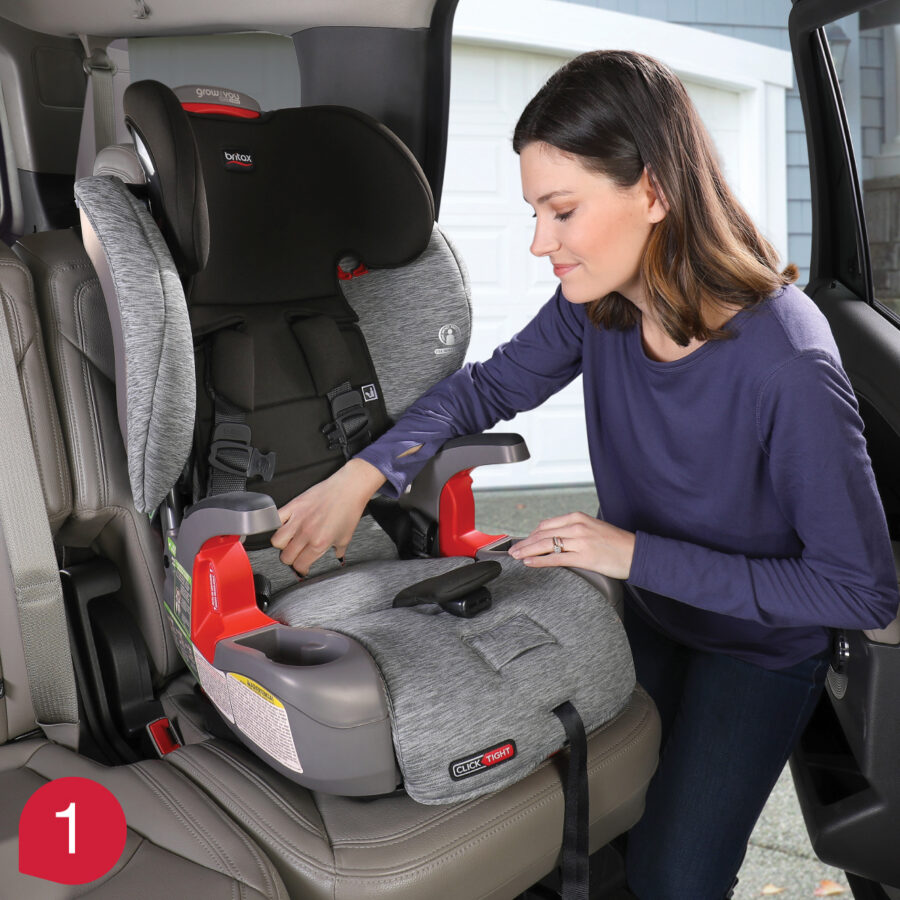 Step 2: Thread & Buckle the Vehicle Seat Belt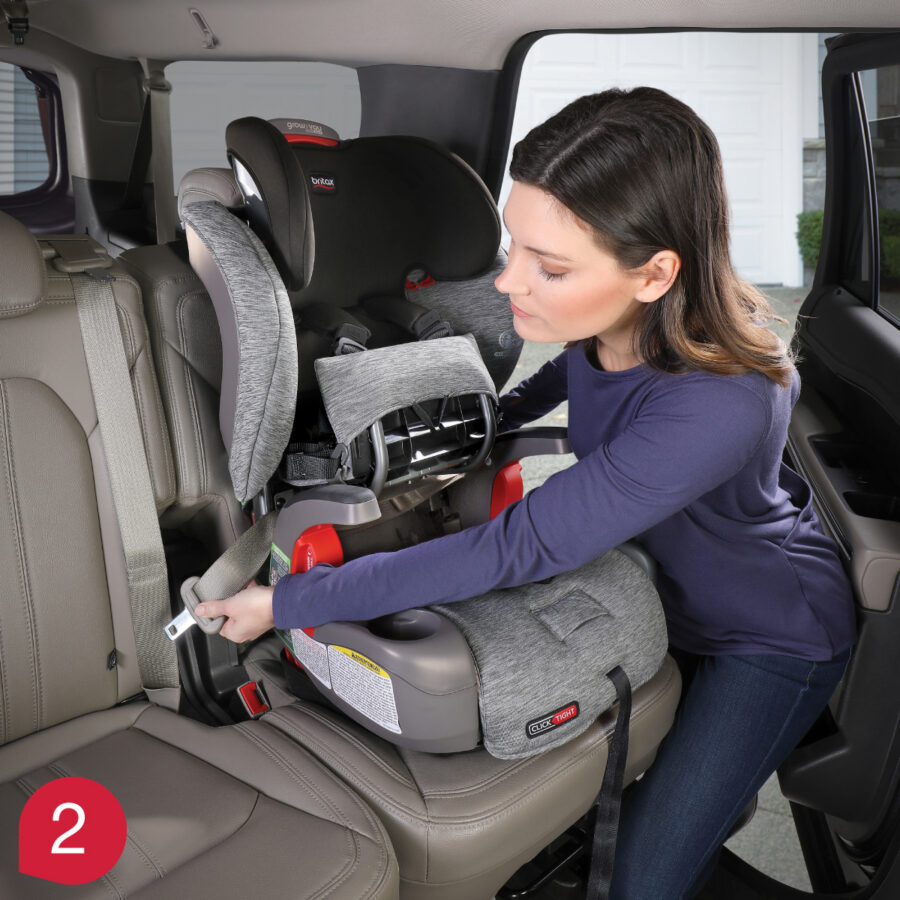 Step 3: Click it Closed!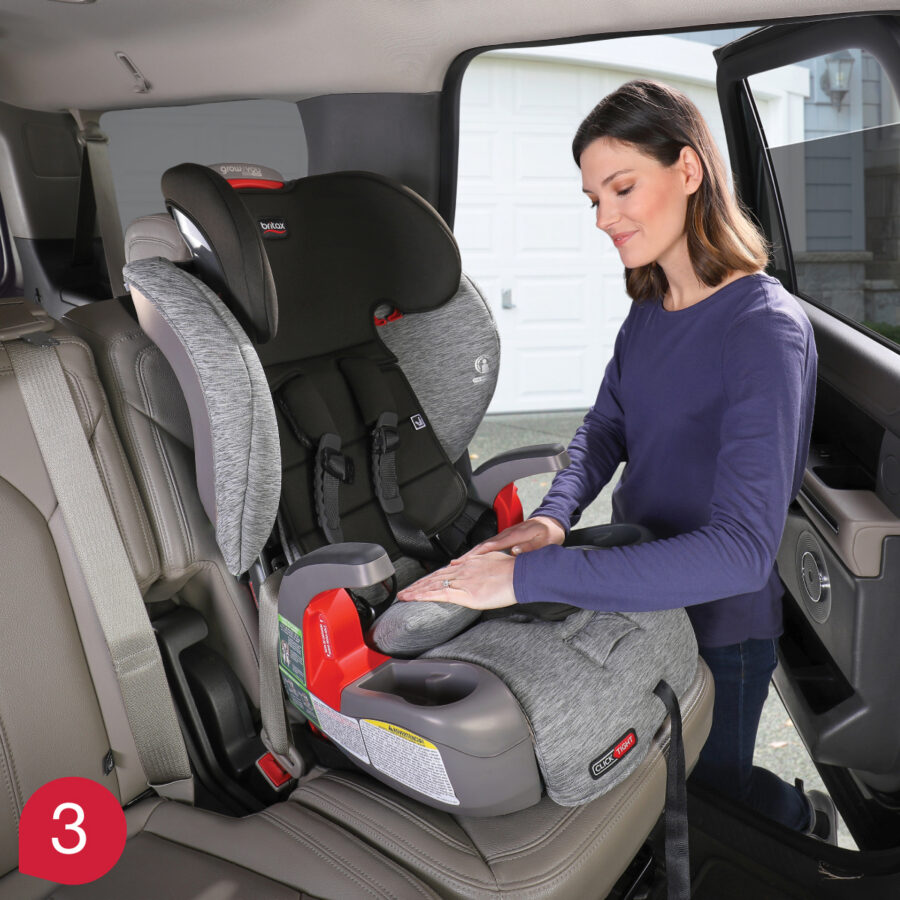 See user guide for complete installation instructions. The top tether must be used in harness mode for children that weigh more than 65 lbs. Britax recommends that the top tether be used at all times when installing the child seat.