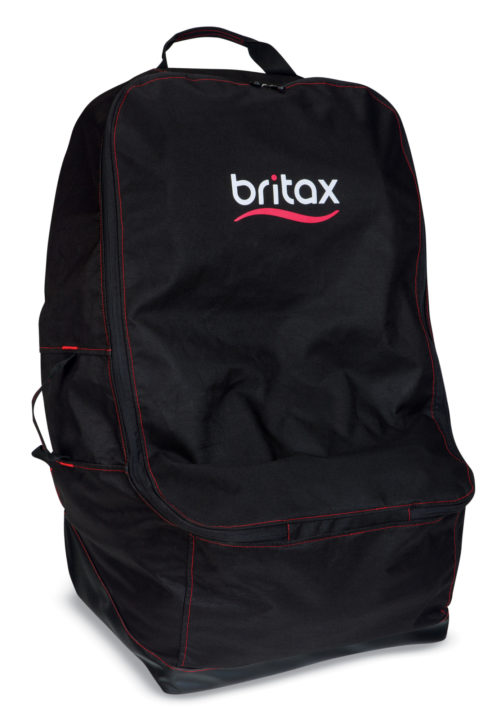 Car Seat Travel Bag
Water resistant car seat travel bag with built in wheels and durable, reinforced rubberized base.
Warranty: 1 year manufacturer limited
The Britax® Car Seat Travel Bag makes family travel easier, while also protecting your car seat. Carry handles, padded back-pack style straps, and built-in wheels accommodate any travel situation. With its wide, double zipper opening, it's easy to get your car seat in and out in a hurry. The travel bag is built to last with water-resistant fabric and a durable, rubberized base.