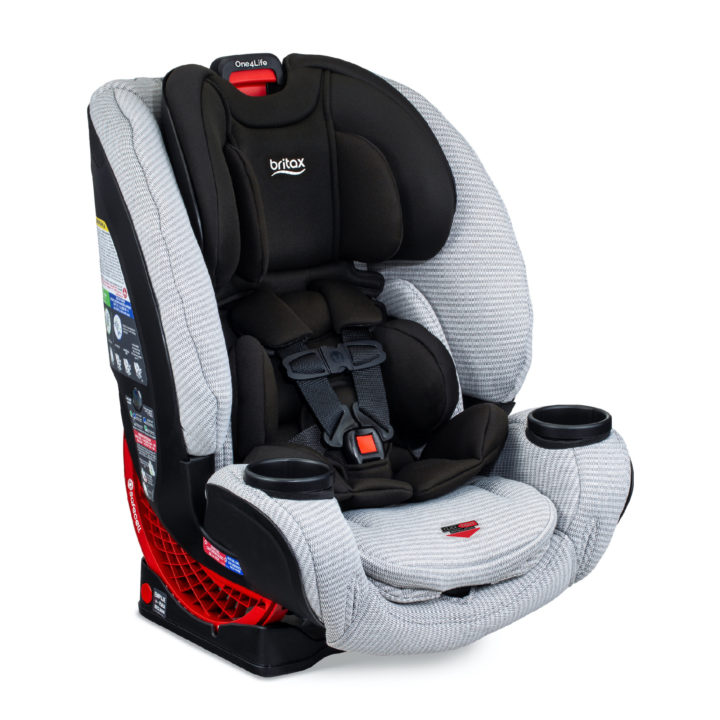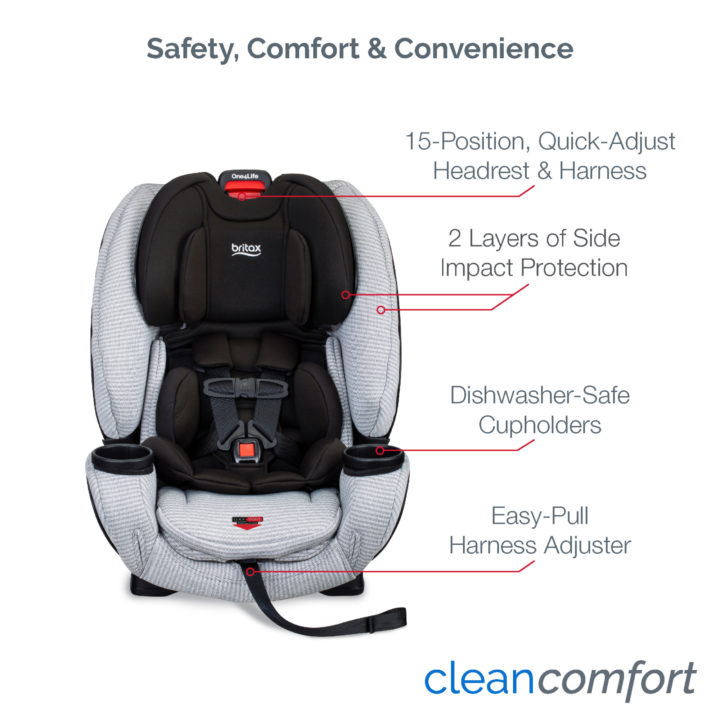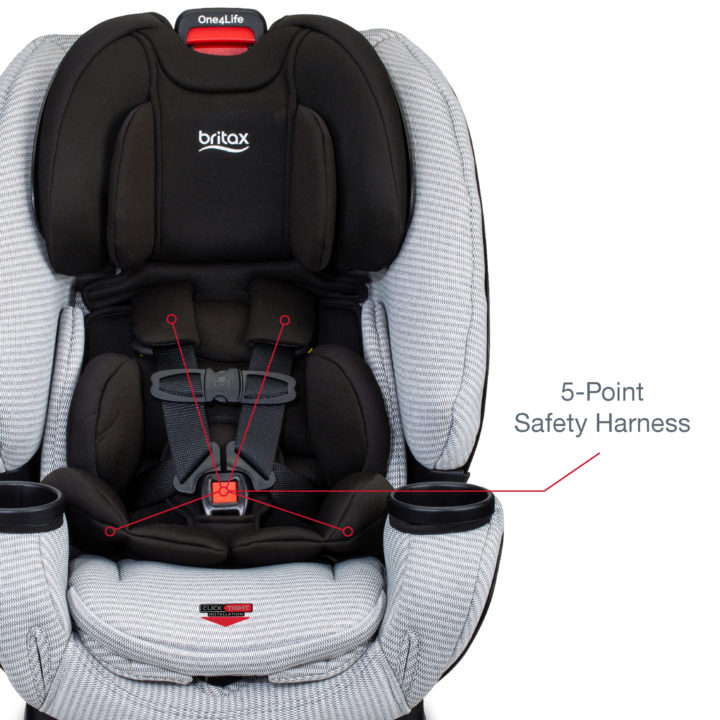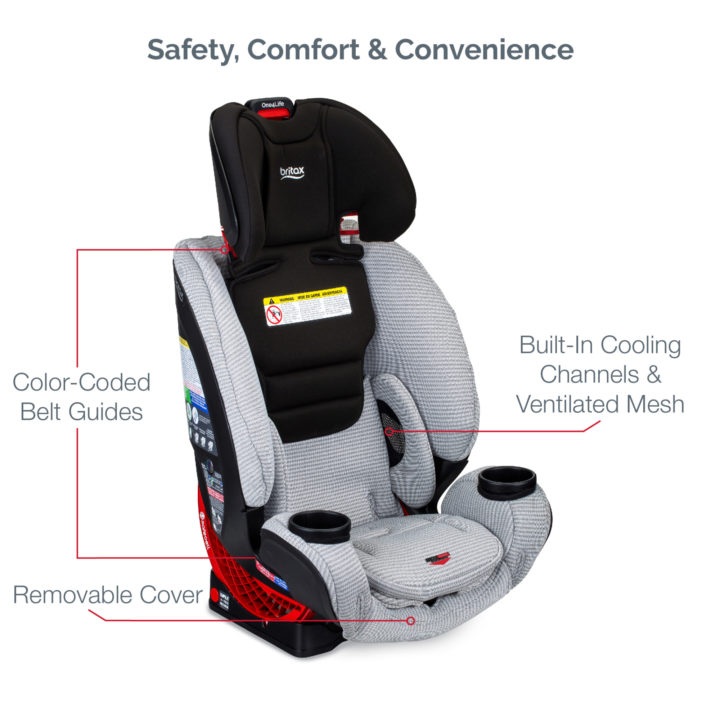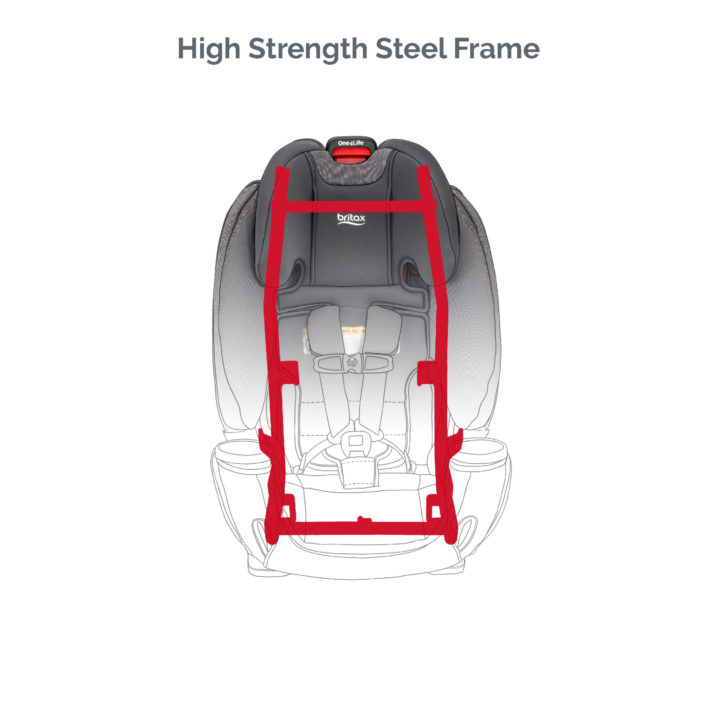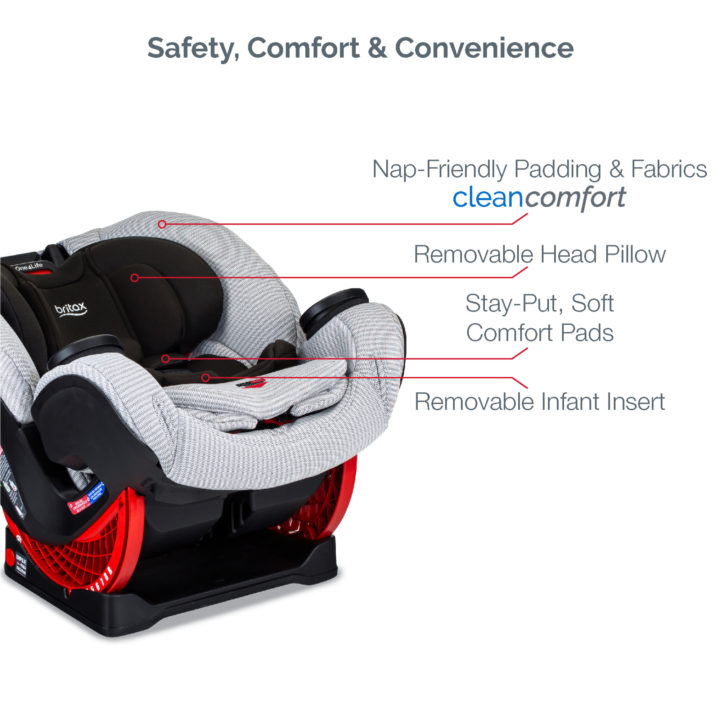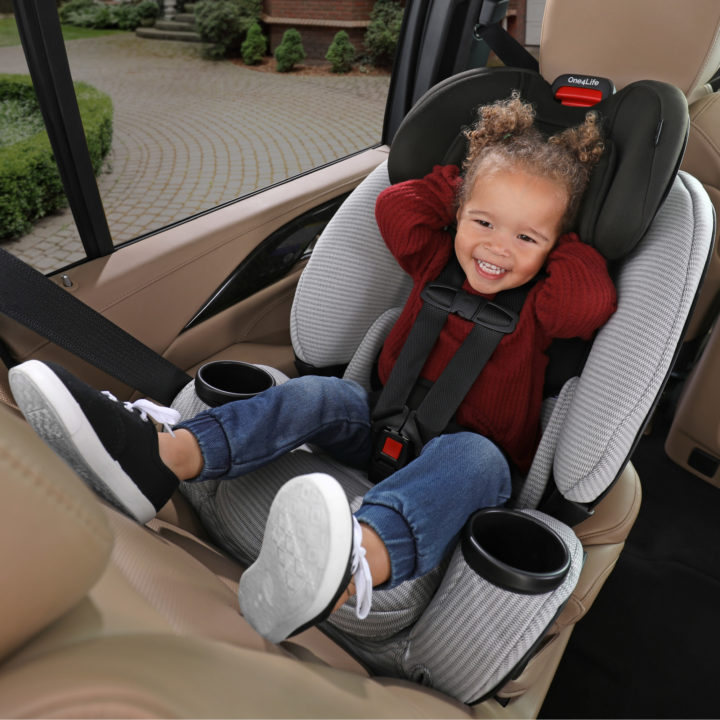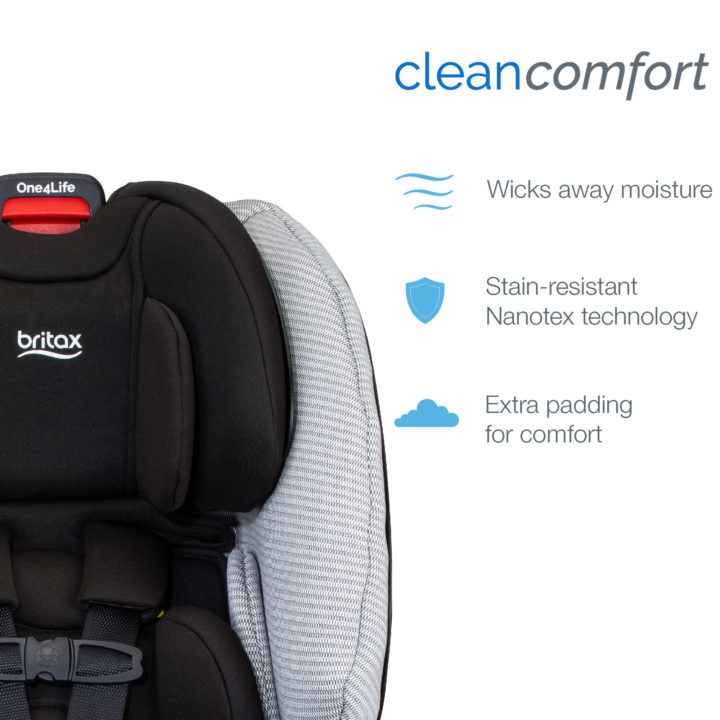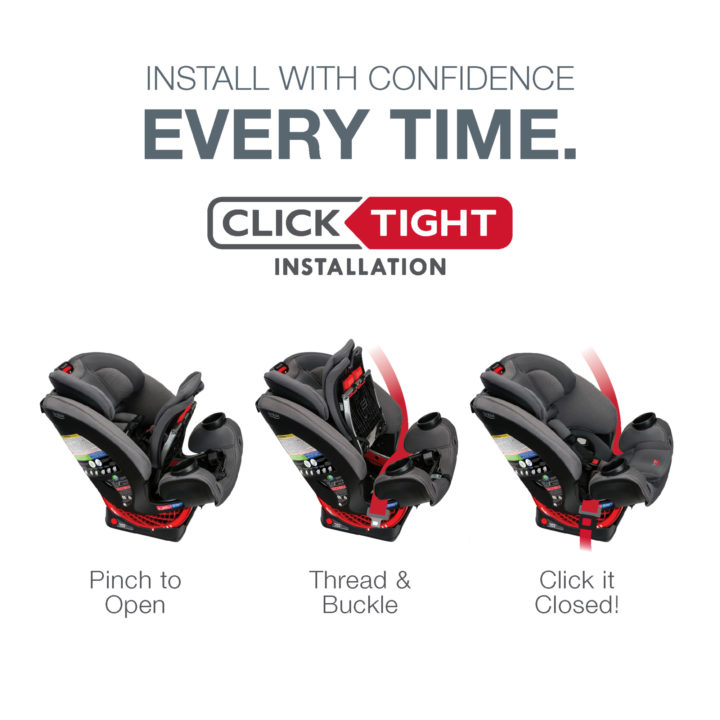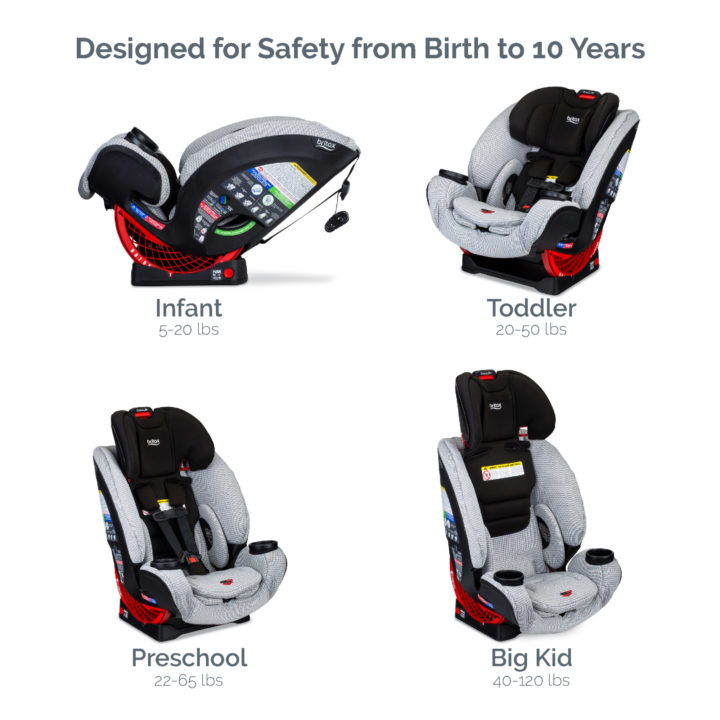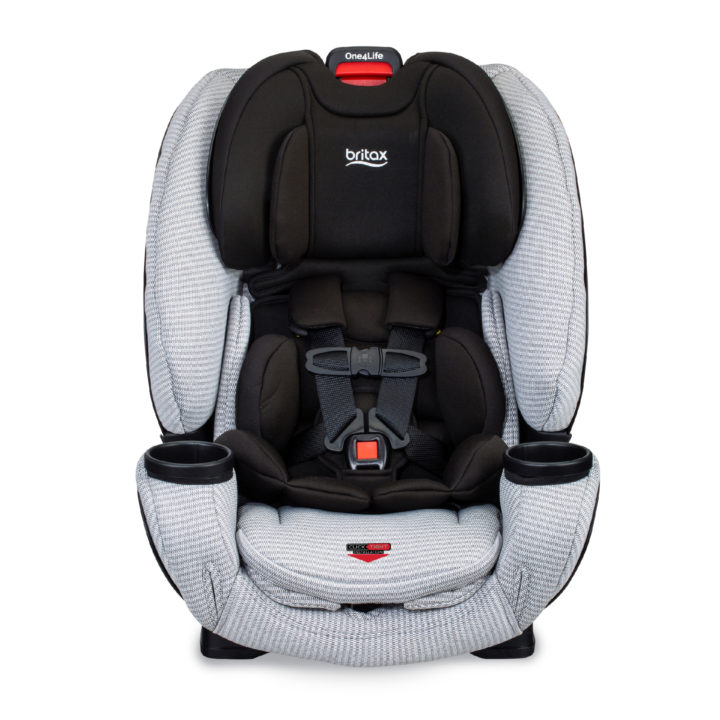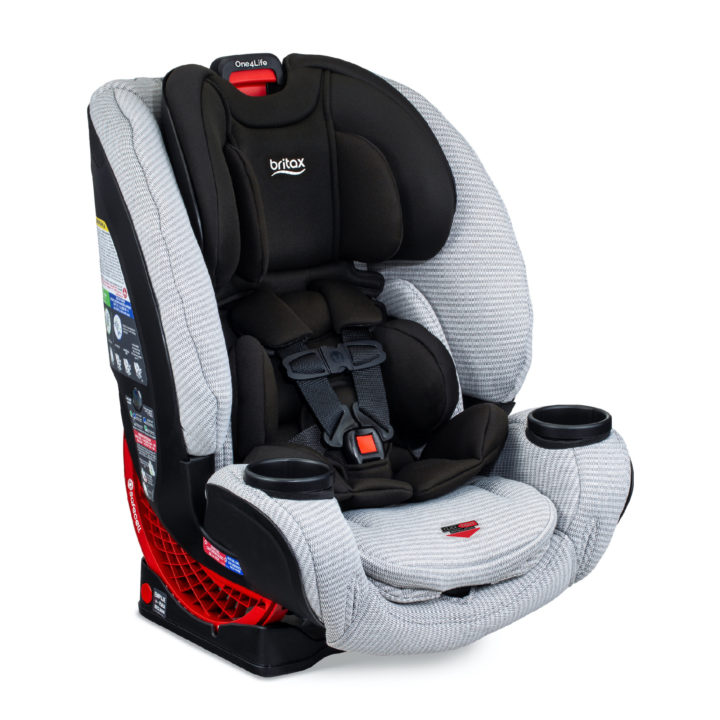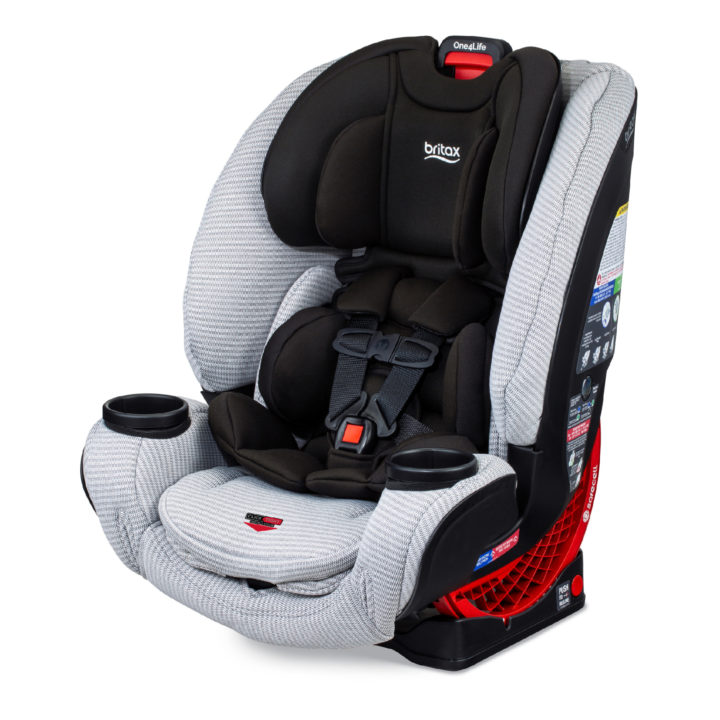 One4Life ClickTight All-in-One Car Seat
Grows with your child for ten years, surrounding them with trusted Britax safety. As the only 10-year car seat with ClickTight, it's easy to install in three simple steps. Features CleanComfort high performance fabric.
ClickTight Installation
Install with confidence in three easy steps: open, thread & buckle, click it closed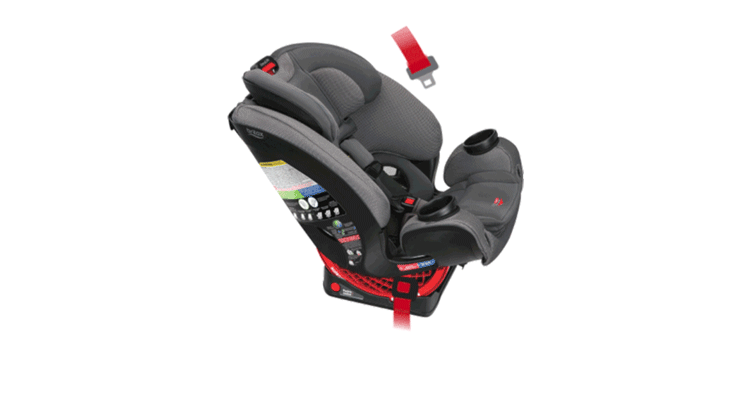 2 Layers of Side Impact Protection
Energy-absorbing shell and foam-lined surround the head, neck & torso
Exclusive SafeCell Technology
Acts as a crumple zone, absorbing crash energy to help keep it away from your little one
Available with High-Performance Fabrics
Available with High-Performance Fabrics
Vegan leather accents
Resists stains, moisture & odor
Safe to machine wash & dry


Naturally safe to machine wash & dry

Ventilated mesh keeps baby cool


Resists stains, wicks away moisture, extra padding
Expiration: 10 Years
Warranty: 1 Year Limited Warranty
One4Life takes your child from birth to big kid with Britax Safety and ClickTight Installation. It's made with stain-resistant Nanotex technology, wicking fabric & extra padding for a premium ride. Easily converts from a rear-facing infant car seat, to a forward-facing 5-point harness seat, to a high-back belt-positioning booster seat. ClickTight is as easy as buckling a seat belt, so you can install with confidence, every time. Color-coded belt paths show you where to route the seat belt for each installation mode. Plus, easy-read indicators help you find the correct recline angle. A high strength steel frame, crumple zone, and V-shaped tether help absorb crash energy. And, 2 layers of side impact protection surround your child's head, neck and torso. As your baby grows, adjust the 15-position headrest & harness in seconds to create the perfect fit.
Product Specs
Child Weight 5-120 lbs
Product Dimensions 20.5" x 19.5" x 25"
Seat Area Depth/Width 13.25" / 11"
Harness Slot Heights 9" - 19"
Buckle Strap Depths 5.5" - 8.75"
Rear-facing Harnessed Weight 5-50 lbs
Rear-facing Harnessed Height Less than 49"
Forward-facing Harnessed Weight 22-65 lbs
Forward-facing Harnessed Height Less than 49"
Belt Positioning Booster Weight 40-120 lbs
Belt Positioning Booster Height 44" - 63"
Recommendation – Britax strongly recommends:
Children ride rear-facing to the highest weight or height specified
Children should remain in a child seat with a 5-point harness until reaching the maximum weight or height allowed
The top tether be used at ALL times when installing the child restraint forward-facing.