Retired Product
This product has been retired. It has been replaced. If you're looking for replacement parts, click here.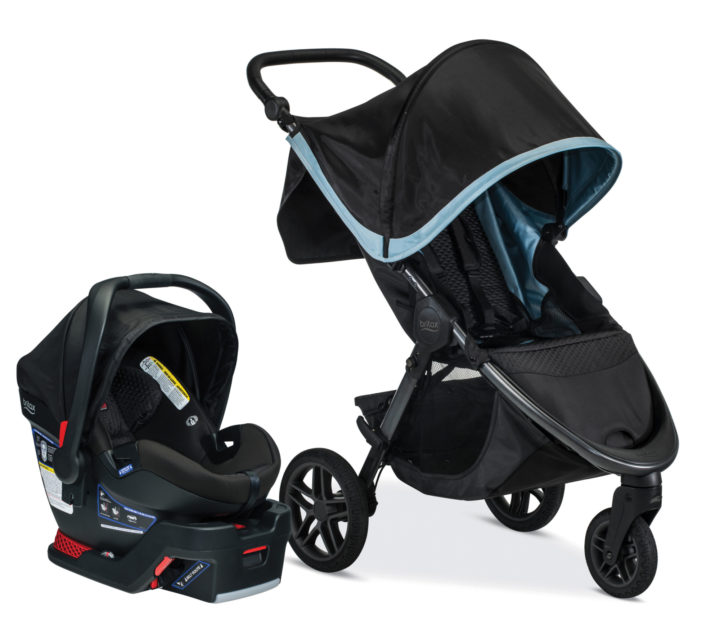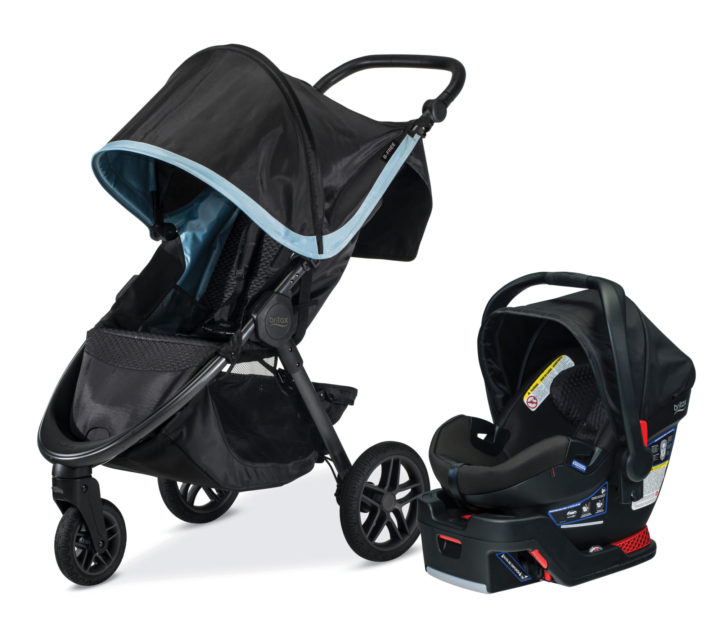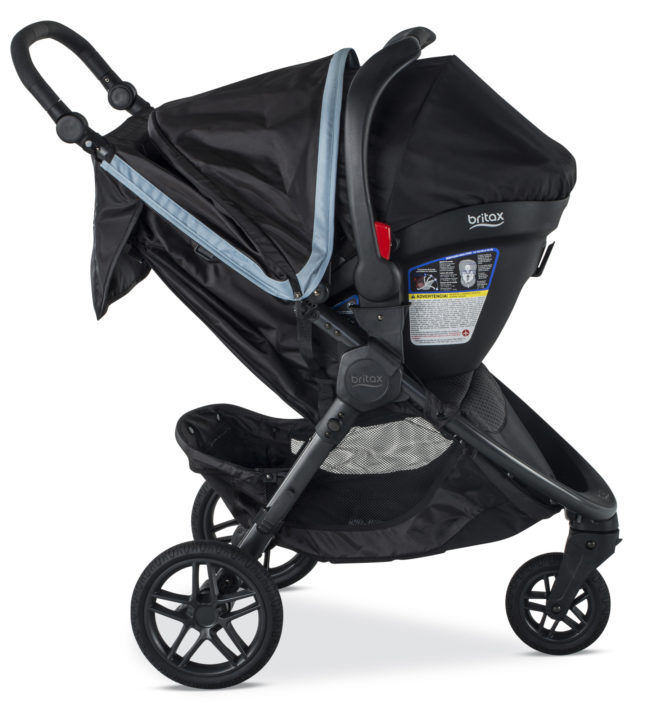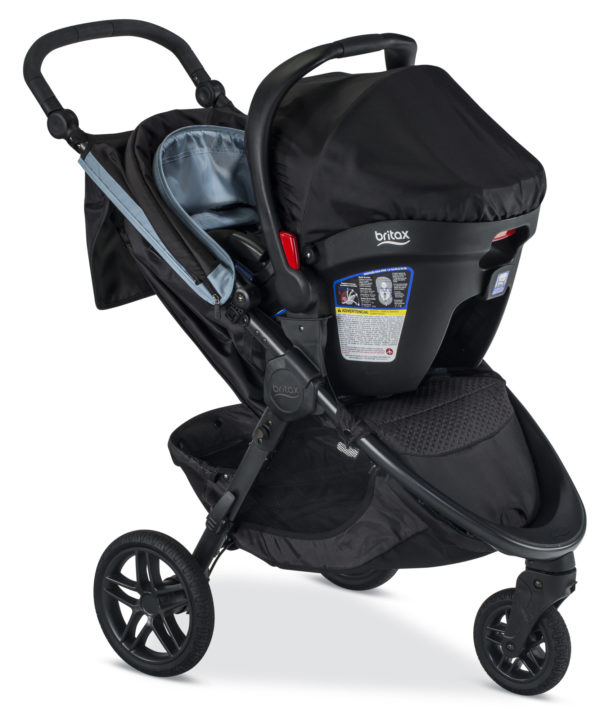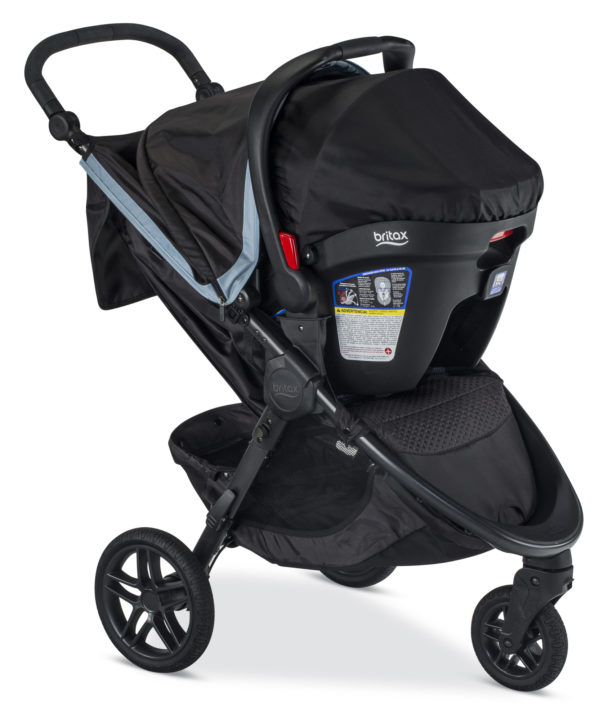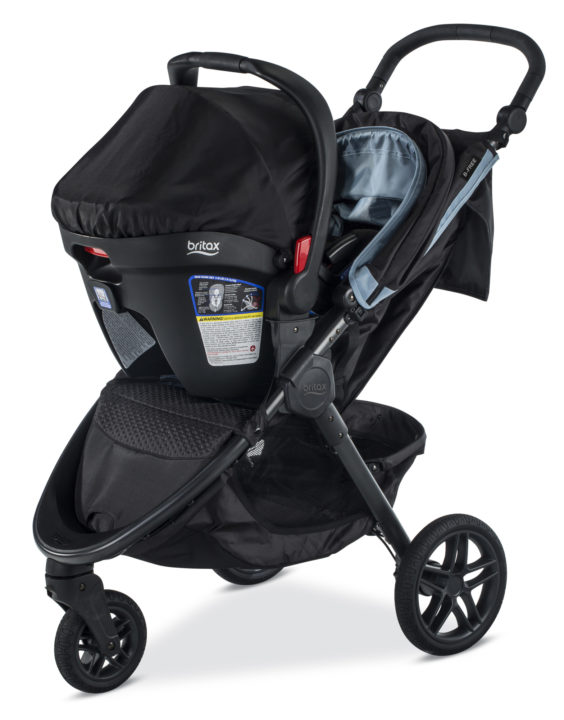 Britax B-Free & B-Safe Ultra Travel System
Loaded up with features for safety, comfort and convenience, B-Free travel systems have it all - so you can do it all.
Expiration: 6 Years
Warranty: 1 Year Limited
The perfect combination of safety and mobility, Britax® B-Free Travel System is an ideal travel system for families on-the-go. One-hand quick fold closes the stroller in seconds, while seven storage pockets and an extra-large storage basket make room for more gear. Plus, no-flat tires and all-wheel suspension keep you riding smooth over any terrain. The Britax B-Safe Ultra Infant Car Seat features a no-rethread harness, 2 layers of side impact protection and crumple zone in the base. When you're on the go without the base, you can securely install the seat using the European Belt Guide.
Product Specs
Product Weight (Car Seat Only) 10.9 lbs.
Product Dimensions 26.5" x 17.75" 25"
Seat Back Compartment Height 20"
Harness Slot Heights 5.5" / 6.5" / 8" / 8.75" / 10" / 11"
Buckle Strap Depths 4" / 6"
Child Weight 4-35 lbs
Product Weight (Base Only) 9 lbs.
Stroller Product Weight 22 lbs
Maximum Unfolded Dimensions 44"L x 24"W x 42"H
Folded Dimensions, Wheels On 32"L x 24"W x 15"H
Stroller Product Length/Depth 44"
Stroller Product Height 42"
Stroller Product Width 24"
Seat Area Depth/Width 13" / 8.75"
Shoulder Width 10"
Stroller Interior Seat Width 13"