Retired Product
This product has been retired. It has been replaced. If you're looking for replacement parts, click here.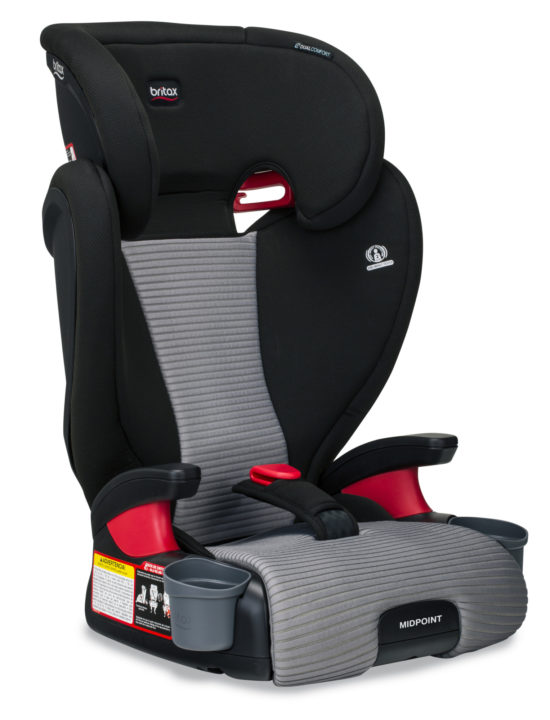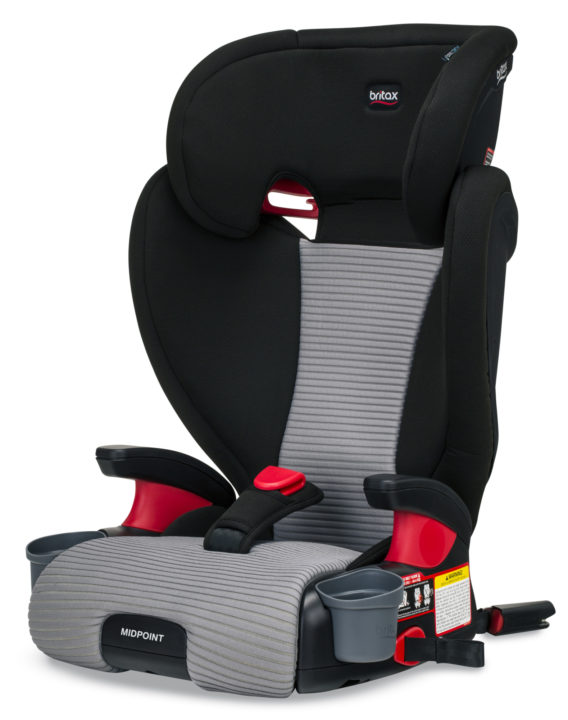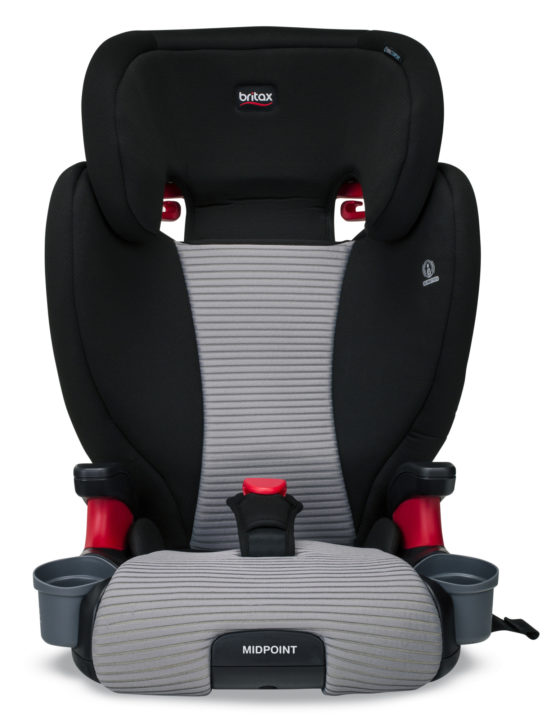 Britax Midpoint Belt-Positioning Booster Seat
The Britax Midpoint belt-positioning booster seat is designed to keep up with your growing child. 2 layers of side impact protection surround the head, neck & torso, giving you peace of mind while you travel. The 10-position headrest is quick and easy to adjust as your child gets bigger. Dishwasher-safe cup holders keep drinks and snacks within reach, and are removable for easy cleaning. Best of all, your big kid will love the comfy and stylish soft-knit fabrics.
The Midpoint Belt Positioning Booster with Dual Comfort combines moisture wicking fabrics and a unique breathable design to provide your child the comfort they deserve. Two layers of side impact protection shield your child from crash forces. As your child grows, the 10 position, quick adjust head restraint easily moves to keep up. Color coded vehicle belt guides and proprietary Secure Guard clip make it easier than ever to properly position the vehicle seat belt, while the Instant Lower Connectors keep the seat stable and secure. Two dishwasher safe, removable cup holders keep drinks within reach and are a breeze to clean after each ride. Best of all, your big kid will love the comfy seat with breathable fabrics..Product Dimensions - Maximum 35" H x 20.5" W 16" D. Energy-absorbing EPP foam included in head restraint, back and sides of the seat Meets all Federal Safety standards