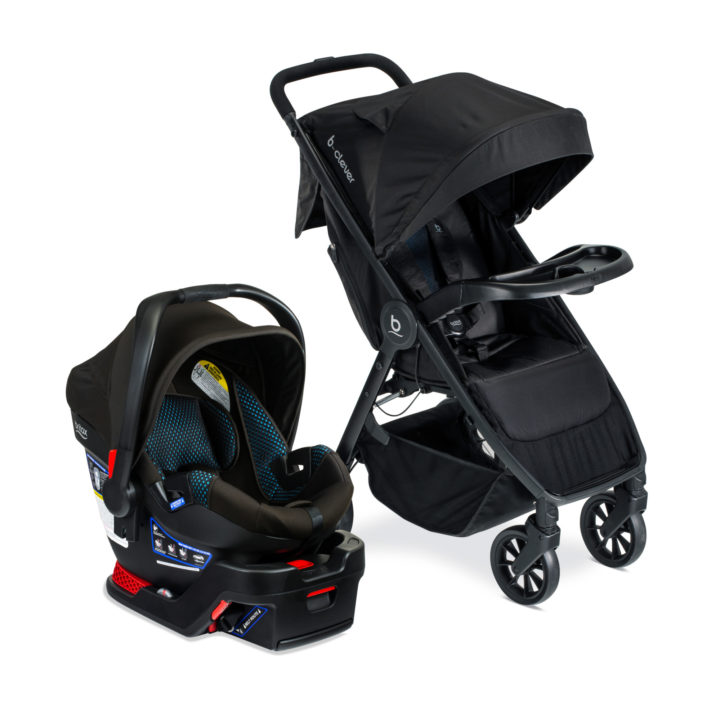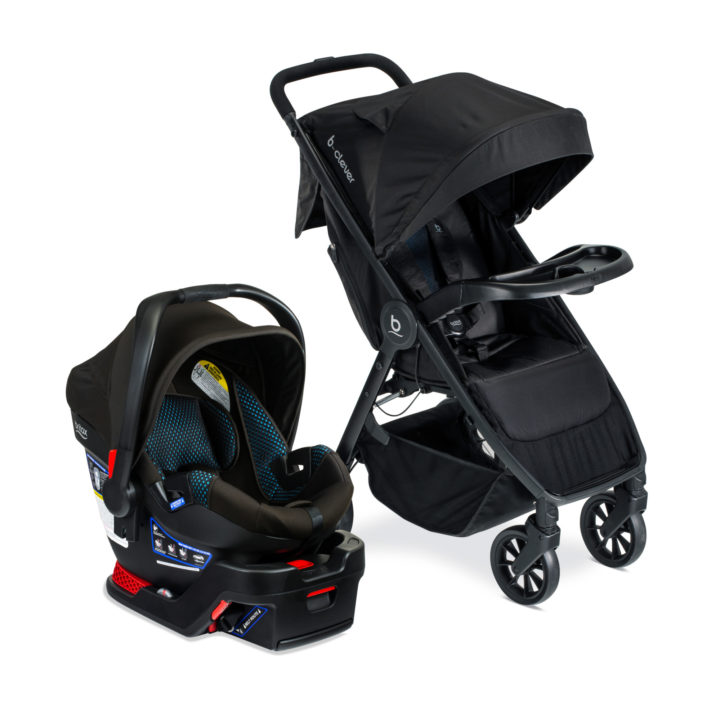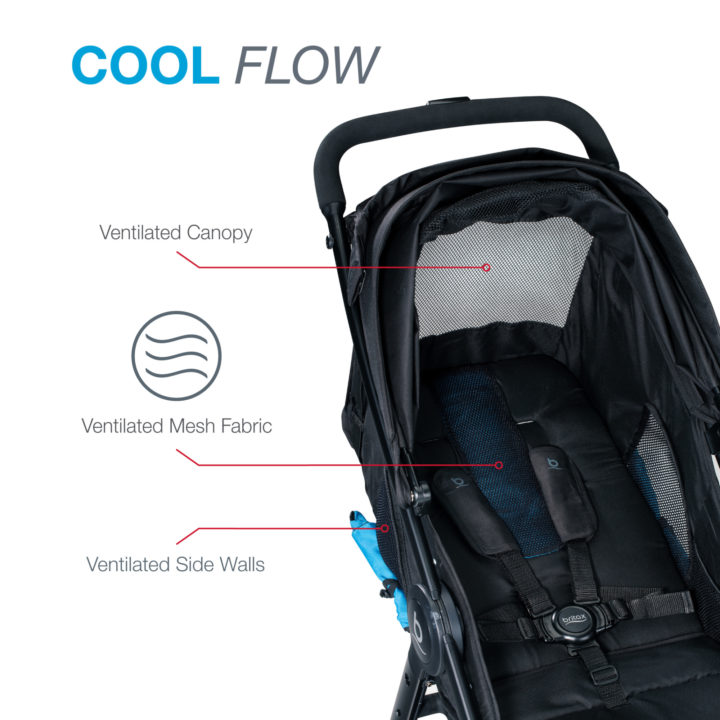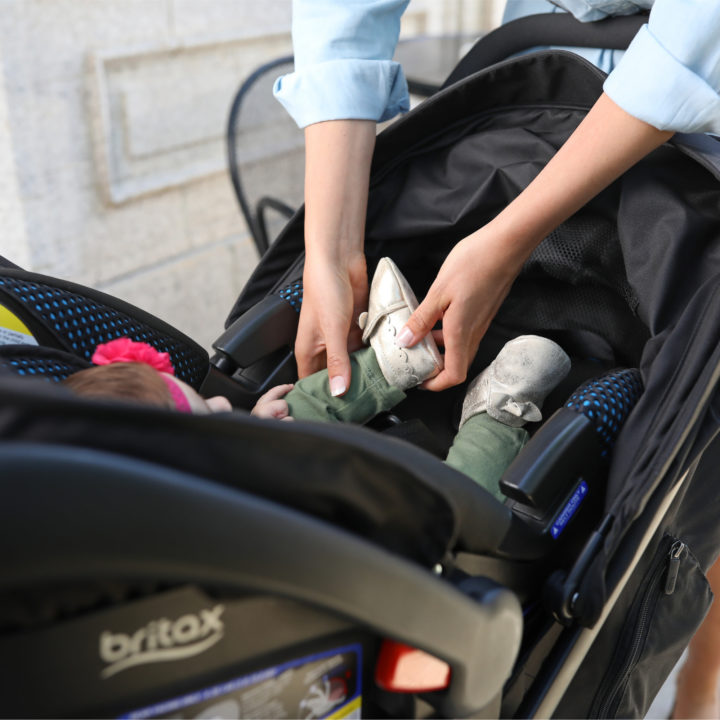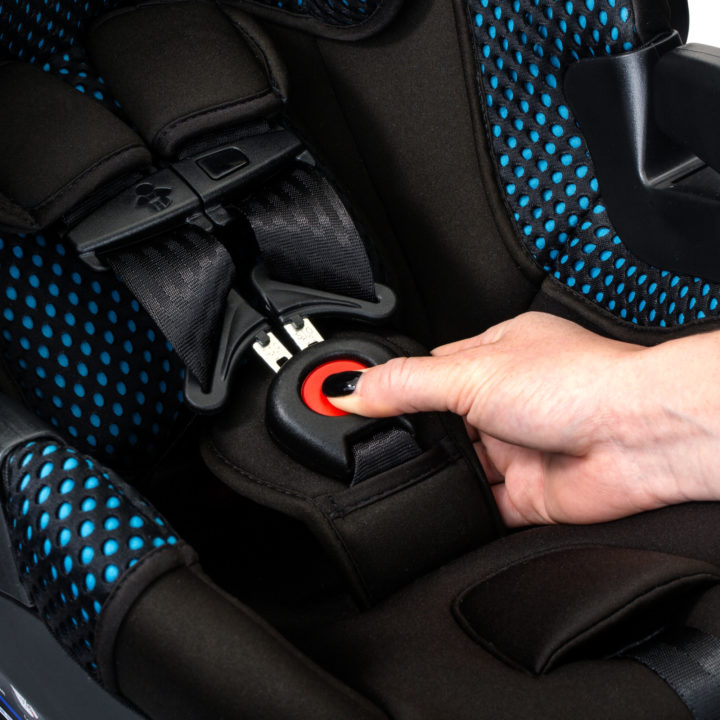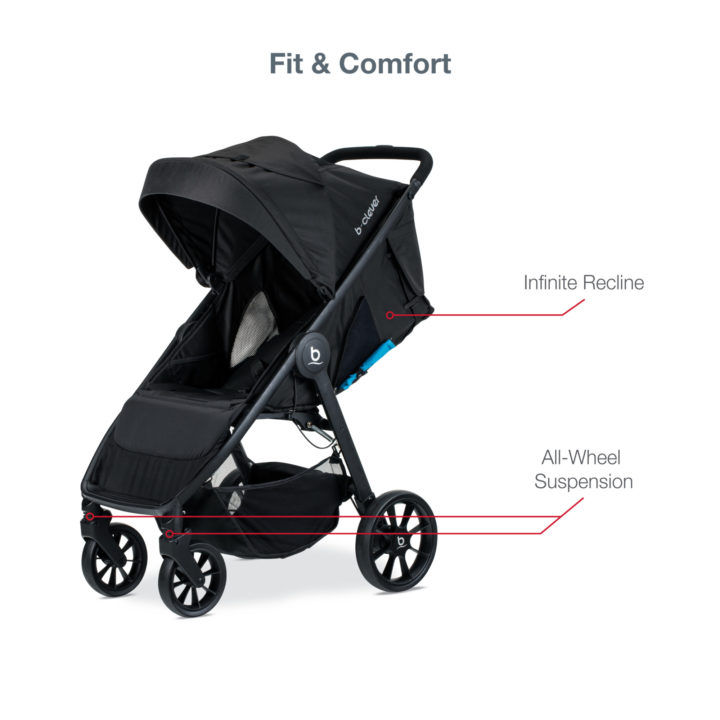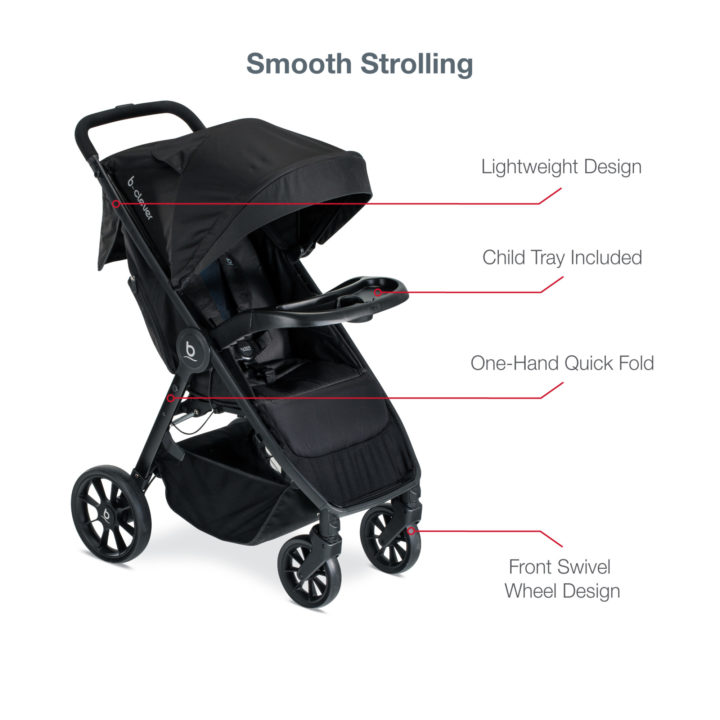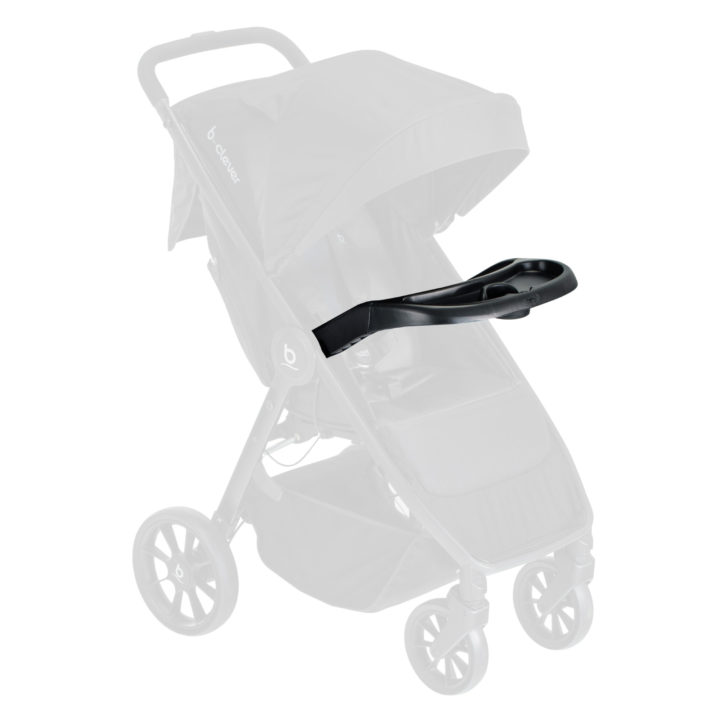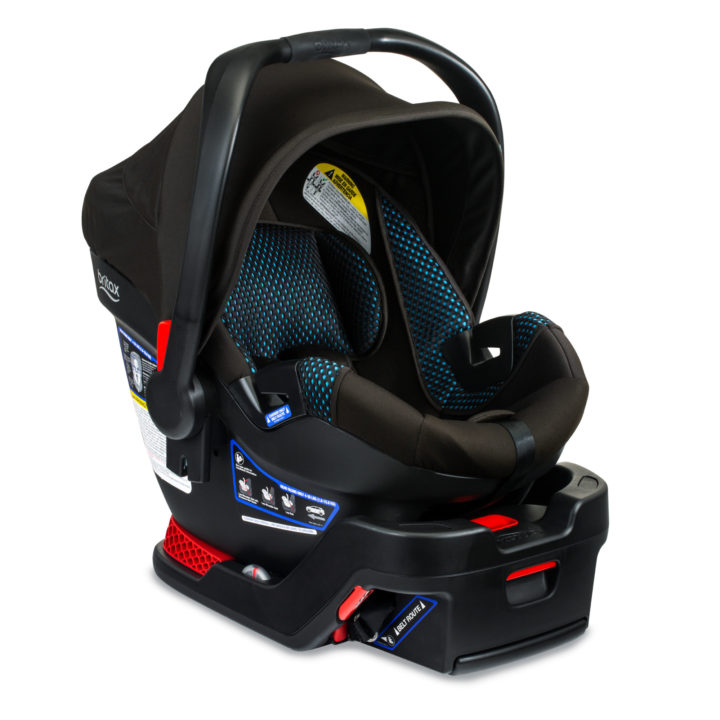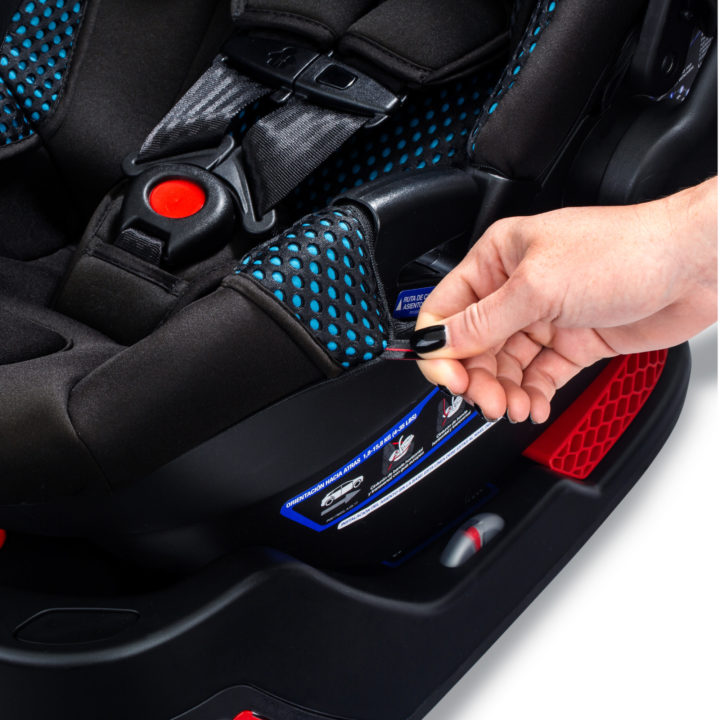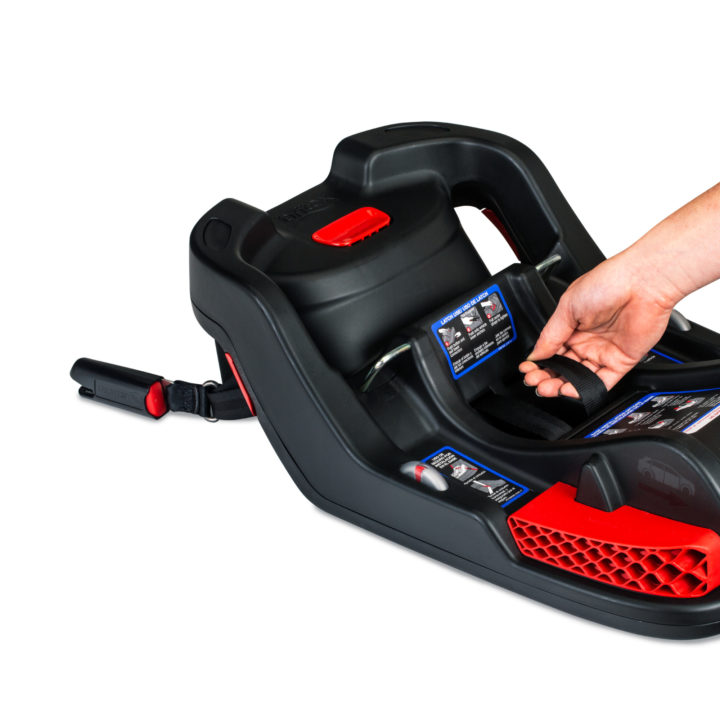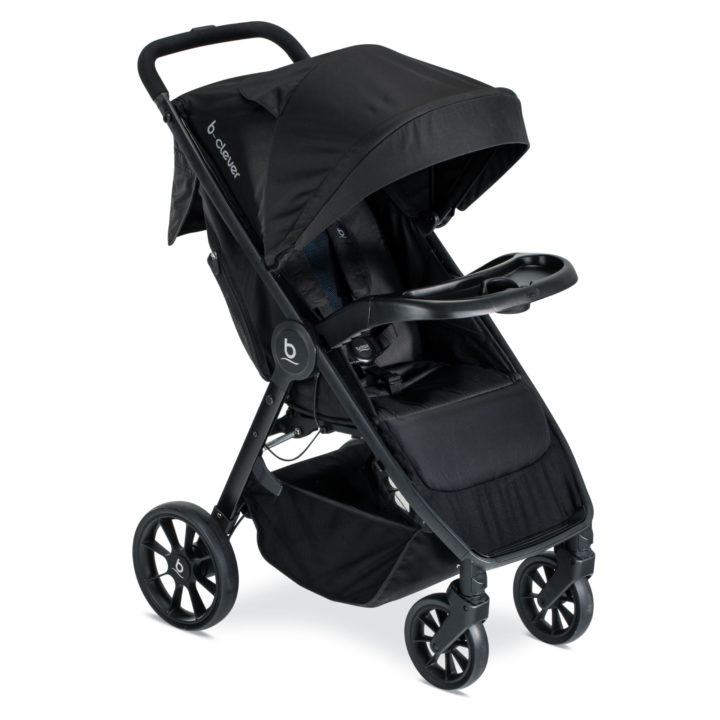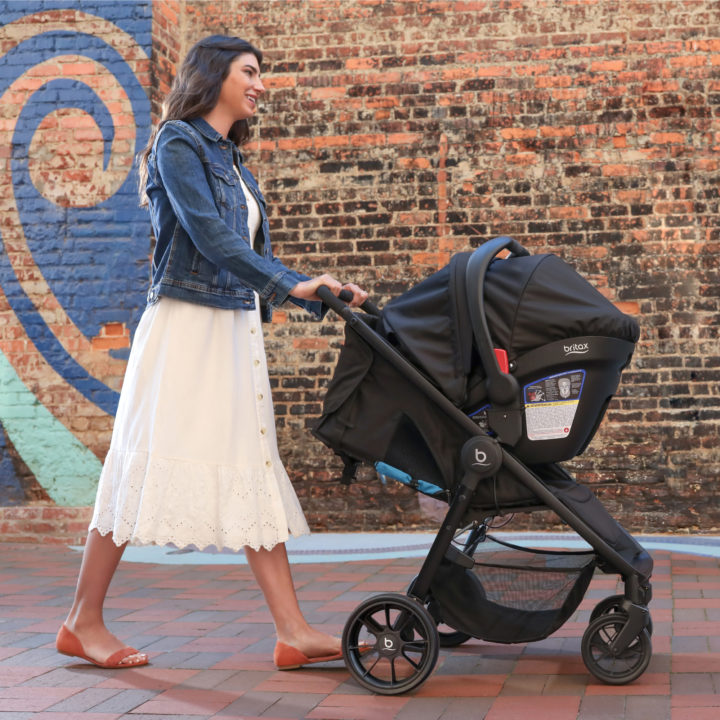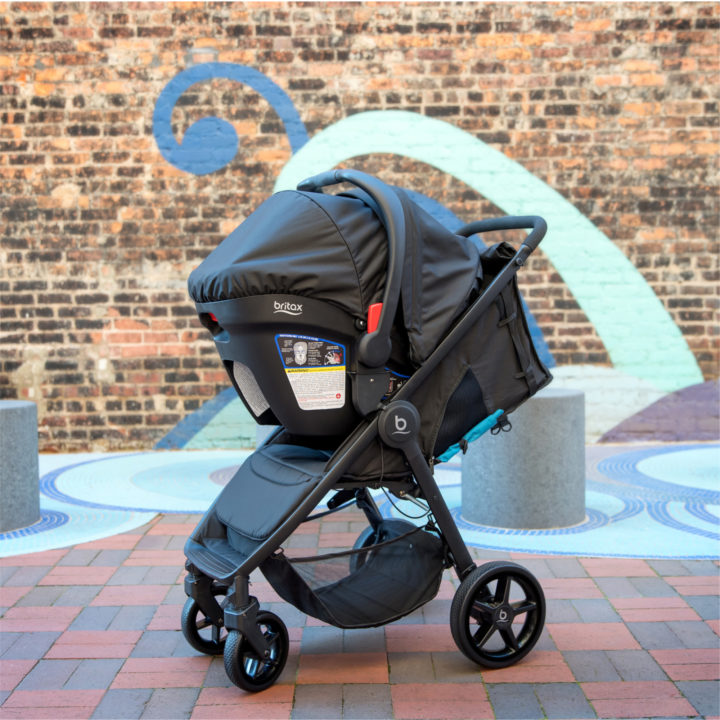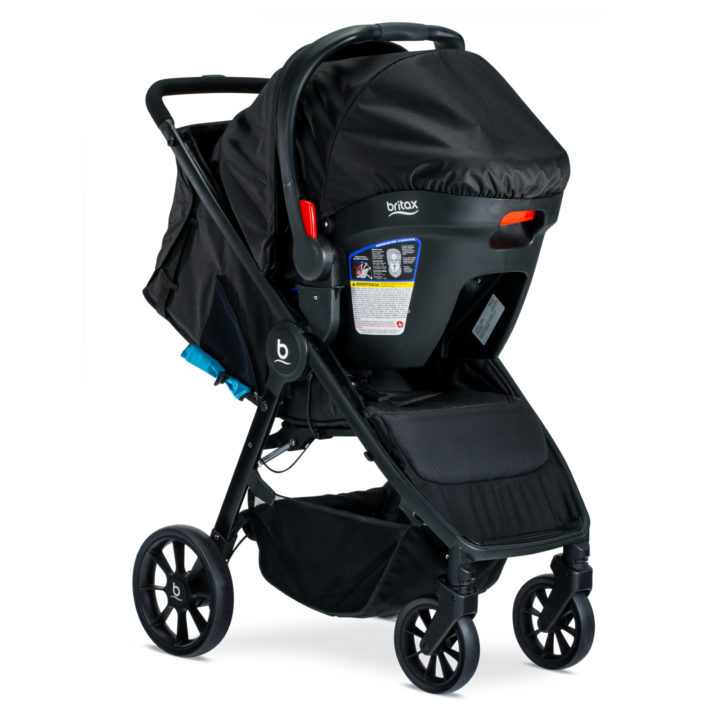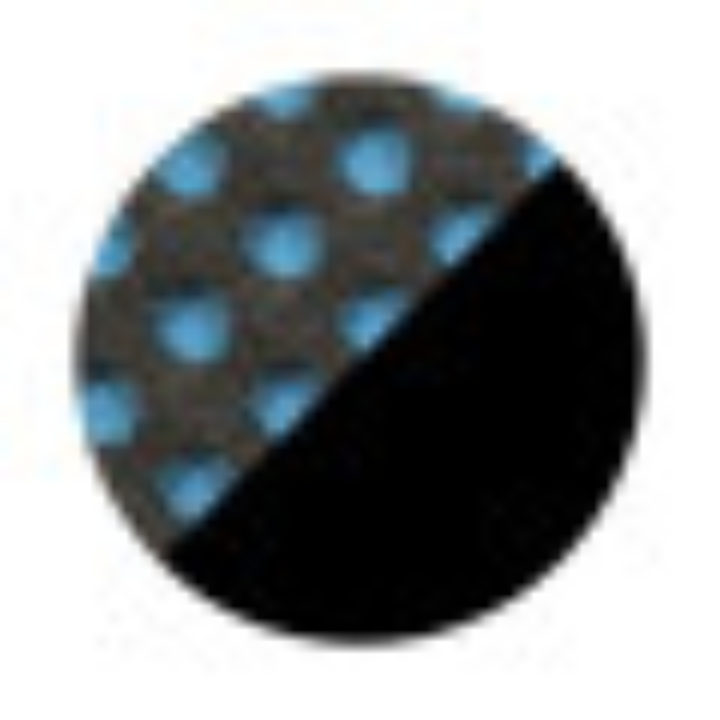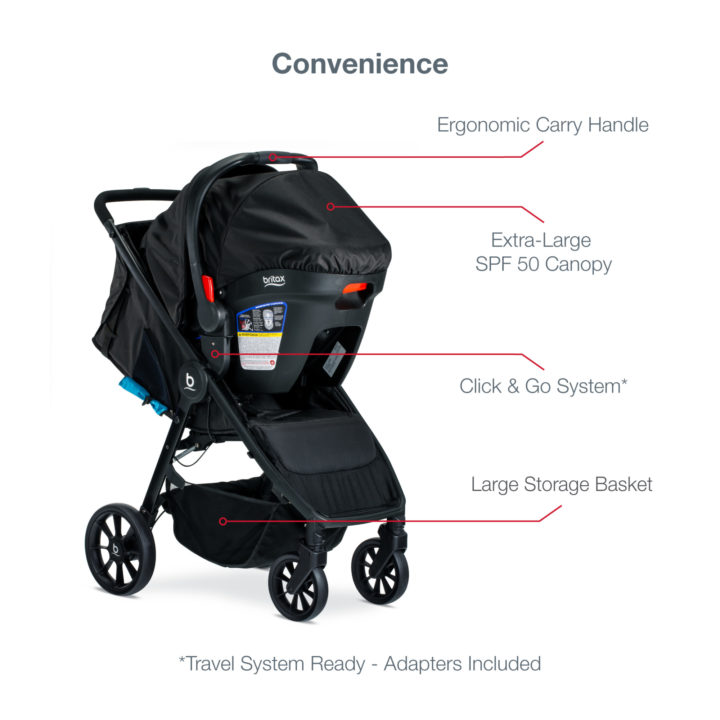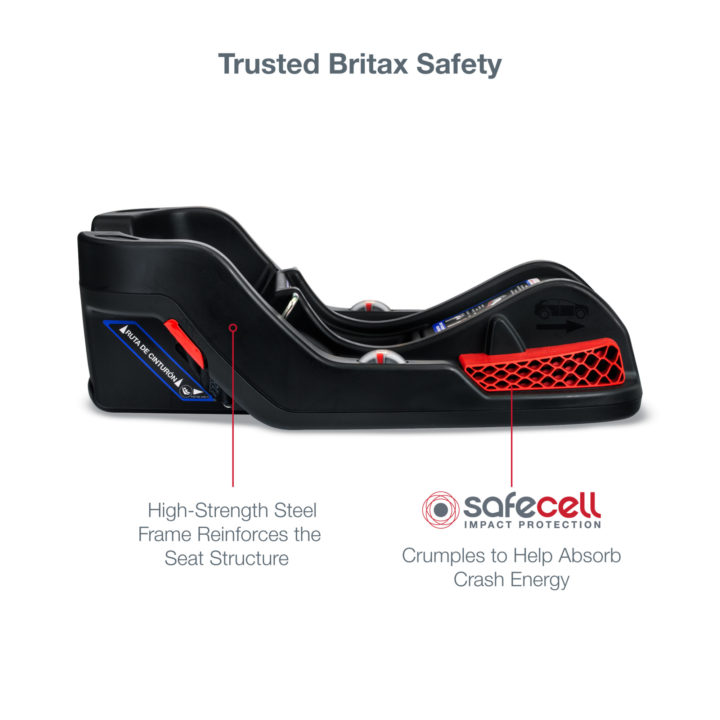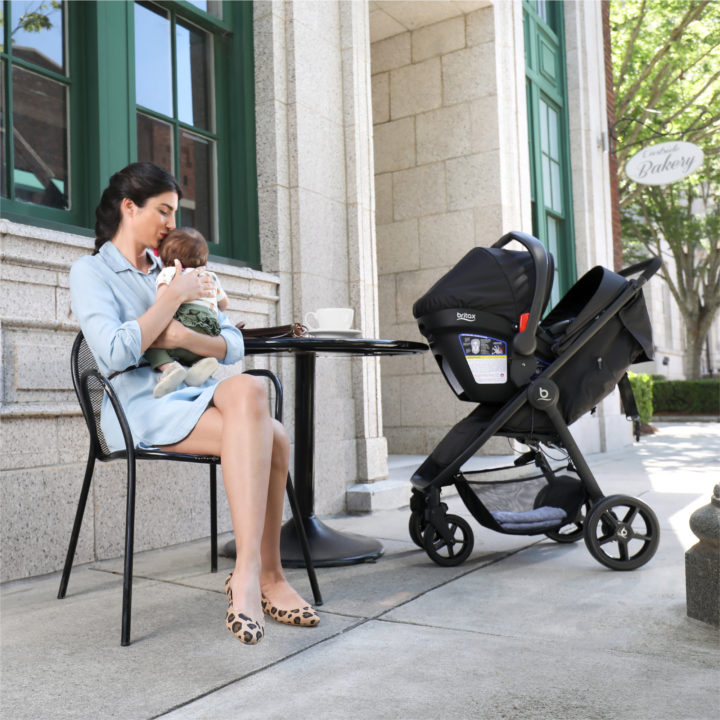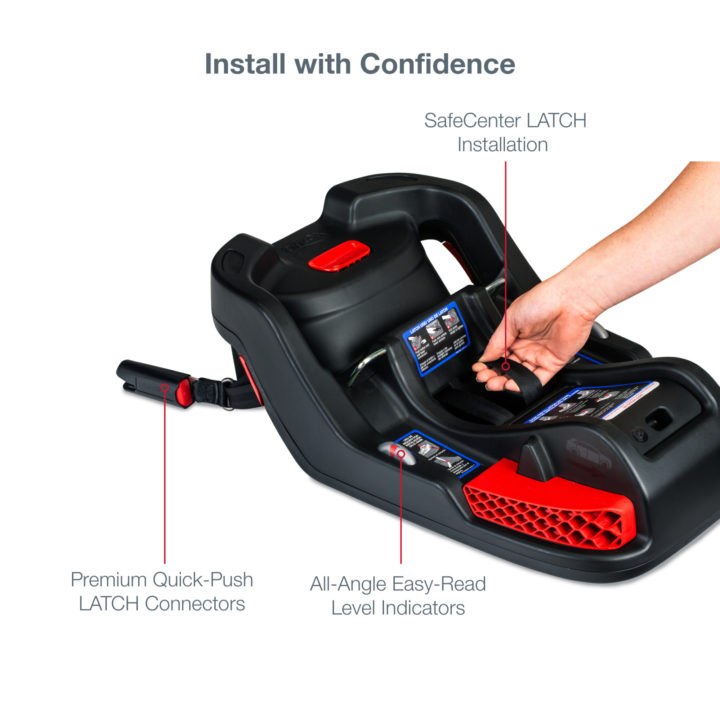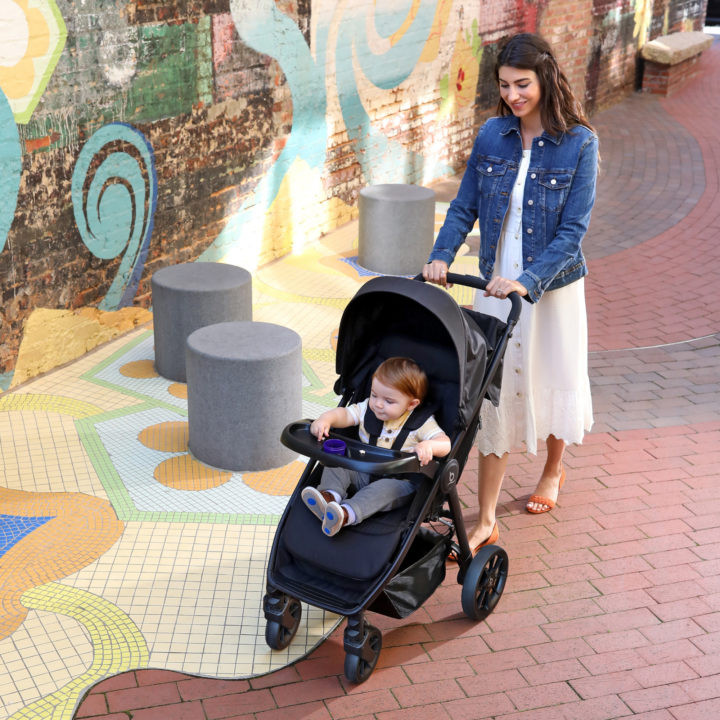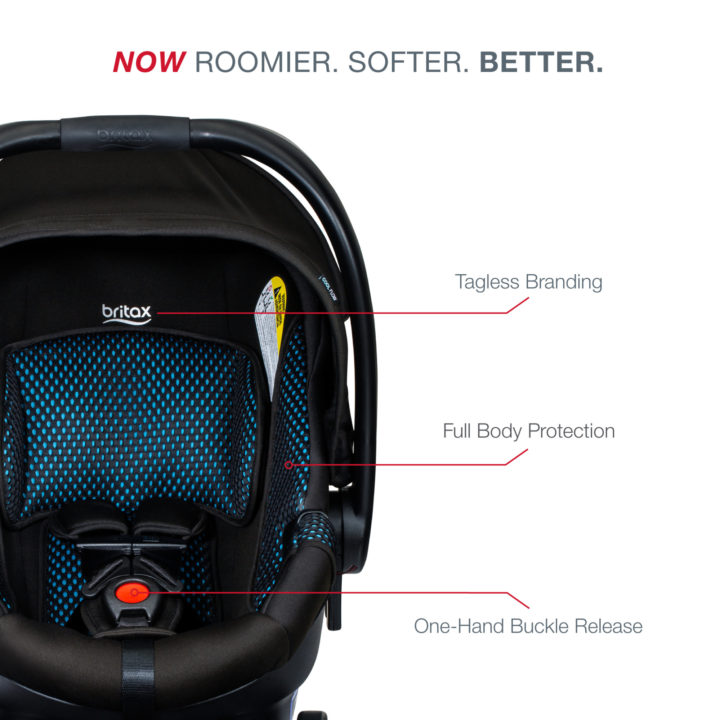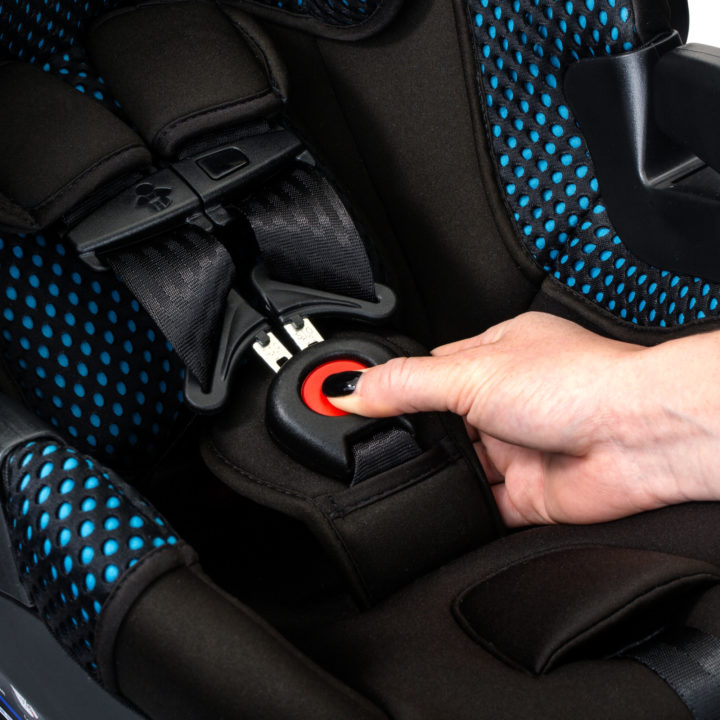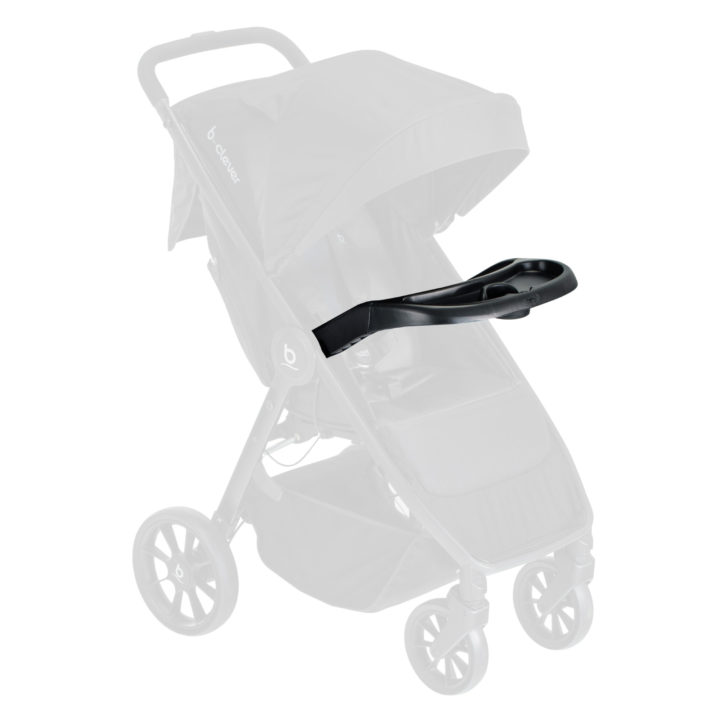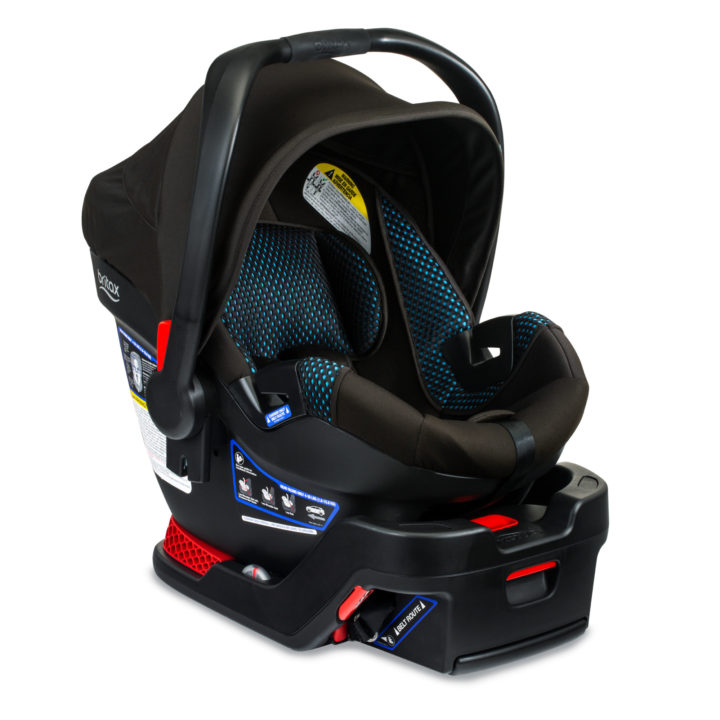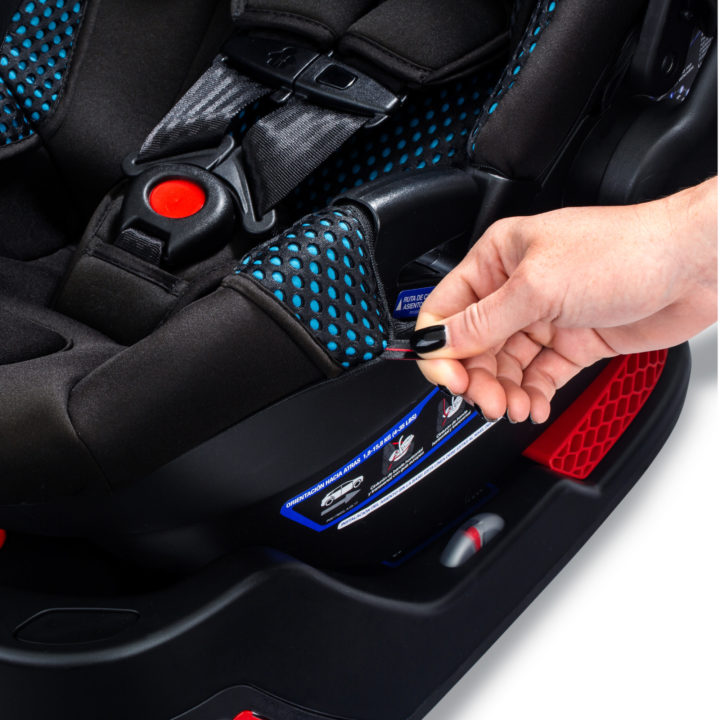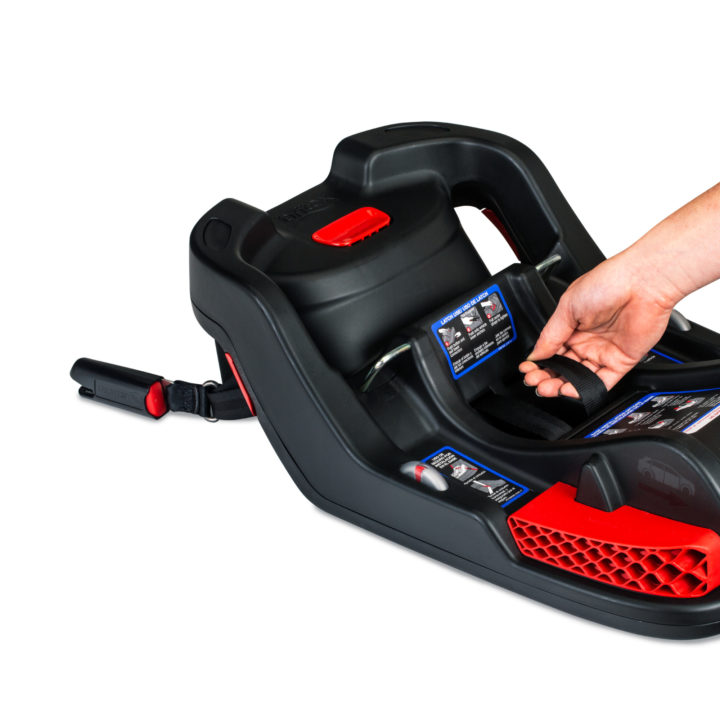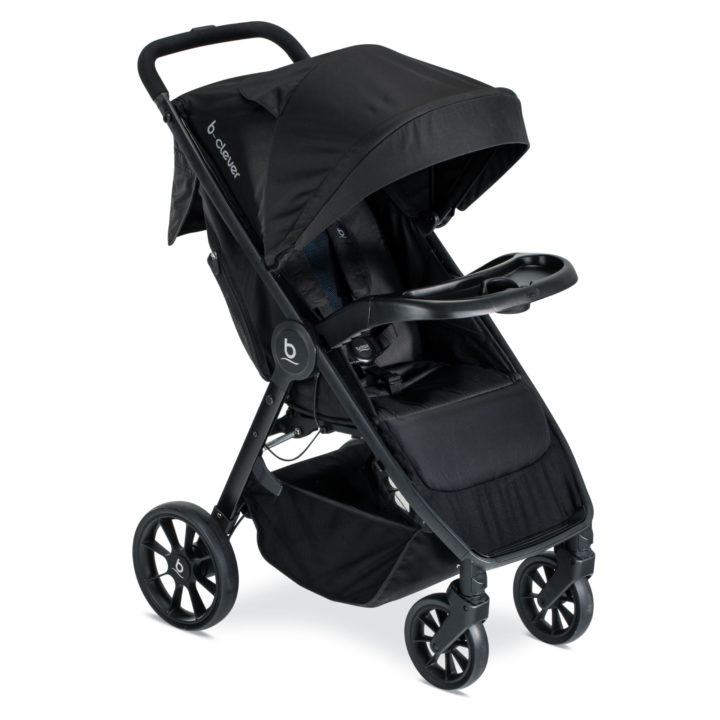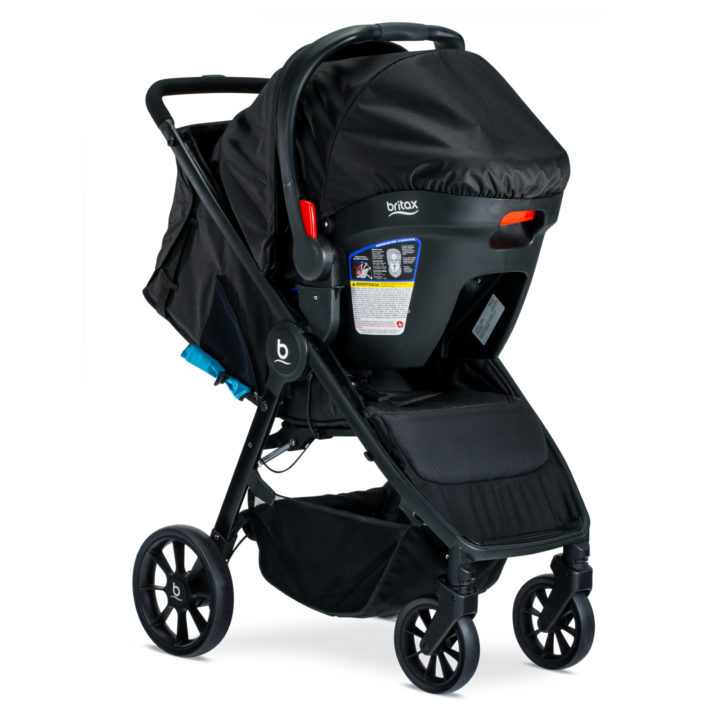 Britax B-Clever & B-Safe Gen2 Travel System with Child Tray
Lightweight and ultra-portable, this travel system is big on safety without weighing you down. Features Cool Flow High Performance Fabric.
Expiration: 6 Years
Warranty: 1 Year Limited
Enjoy cooler strolls with the B-Clever™ Travel System. It's designed with breathable fabric, mesh seatback and vented sidewalls and seating area to keep your baby comfy. Includes a child tray, so your little one can sip and snack while you stroll. The canopy has a peek-a-boo window so you can check in on your child without stopping. All-wheel suspension keeps you riding smooth over any terrain, while the spacious storage basket makes room for all your gear. One-hand quick fold means it's easy to close into a self-standing position. B-Safe® Gen2™ Infant Car Seat features a high-strength steel reinforced base and SafeCell crumple zone for peace of mind on-the-go. With a spacious seating area and tagless smooth-touch knit fabric, your little one is comfortable for the ride. Exclusive SafeCenter LATCH makes it easy to achieve secure installation - connect lower anchors, pull straps to tighten & click carrier into the base.
Product Specs
Product Weight (Car Seat Only) 10.9 lbs.
Product Dimensions 26.6" x 17.9" 25.9"
Seat Back Compartment Height 20"
Harness Slot Heights 5" / 7" / 9" / 11"
Buckle Strap Depths 3.5" / 5.5"
Child Weight 4-35 lbs
Product Weight (Base Only) 9 lbs.
Stroller Product Weight 21 lbs
Maximum Unfolded Dimensions 22" W x 40" H x 34" D
Folded Dimensions, Wheels On 22" W x 28" H x 28" D
Stroller Product Length/Depth 34"
Stroller Product Height 40"
Stroller Product Width 22"
Seat Area Depth/Width 12.5" / 8.5"
Shoulder Width 10"
Stroller Interior Seat Width 13.5"