Tips & Advice
Why Are There So Many Types of Car Seats?
If you've already started researching car seats, you've likely been bombarded with all the different types out there. How do you know which car seats to buy and when?
The type of car seat you'll need for each stage will depend on your baby's age, height, and weight, as well as your own preferences. Let's walk through each one.


Infant Car Seats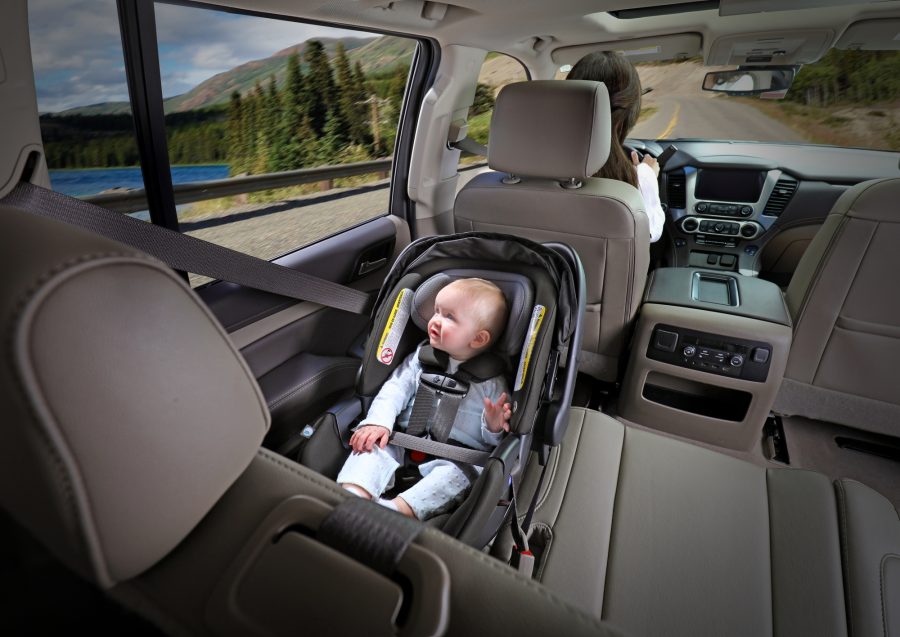 Designed for rear-facing use only, the infant car seat is one of the most common car seats at the newborn stage.

Infant car seats are a popular choice because they can be used with compatible strollers to create a travel system. These seats consist of a base that stays in your vehicle after it's installed—and a carrier that clicks in and out of the base and stroller. This makes it easy to go from car-to-stroller without having to take your baby out of the carrier.
Infant car seats are also a great choice if you want to share one car seat between multiple vehicles. You can purchase an extra car seat base and install it in a second caregiver's vehicle.


Convertible Car Seats


Convertible car seats transition from rear-facing to forward-facing. These seats are used in the rear-facing position until your child meets the height, weight and developmental requirements. Then, you'll reinstall your convertible car seat to face forward in the vehicle seat.
While convertible car seats do not work in tandem with strollers, they do last roughly from infancy to preschool age. Convertible car seats can be a great choice for parents who prefer to carry their babies rather than keeping them in a carrier.


Harness-2-Boosters


Harness-2-Boosters are forward-facing only seats. Like infant car seats and convertible car seats, harness-2-boosters have a five-point harness that fits over both shoulders and both hips, and buckles at the crotch area, giving them the best protection until they're ready for belt-positioning booster mode.


Belt-Positioning Boosters


Belt-Positioning Boosters are designed for children who are almost big enough and mature enough to buckle up using just a seat belt–but aren't quite there yet. Booster mode gives them the extra "boost" they need, helping to keep the vehicle belt positioned correctly between the shoulder and neck.


All-In-One Car Seats



Newer to the market, all-in-one car seats take your child through every stage of their development, using just one seat. This type of car seat transitions from rear-facing, to forward-facing harness, to booster.
While all-in-one car seats do not work in tandem with strollers, they do grow with your child from birth, to toddler, to preschooler, to big kid. These seats can also be a great choice for grandparents or second caregivers, who can purchase one seat and be done.